Nestling in an area known locally as Buddha's Sanctuary on a hill on Son Tra peninsula, Linh Ung Pagoda is famous for its giant statue of Guanyin. Opened in 2010, the relatively new pagoda complex features a mix of modern and traditional Vietnamese temple architecture, including a typical three-entrance gate. It is rated as the most magnificent work of this kind in the central city that introduced in Da Nang shore excursions from Tien Sa Port, in terms of architectural and artistic value.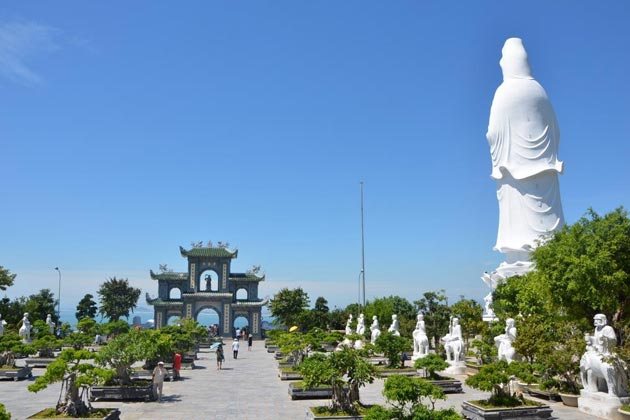 Legend has it that a smaller pagoda was built on the same site under the reign of King Minh Mang in the Nguyen Dynasty in the 19th century, when a local villager living on the peninsula found a statue of the Buddha drifting near the beach. Local villagers thought it was a good omen, so they built a small pagoda to worship the statue. The pagoda was built with a perfect harmony of modern and traditional features typical of a Vietnamese pagoda. Occupying an area of 12 hectares on the hill, the pagoda is a magnificent artwork. It looks to the sea while leaning on a vast primitive forest of Son Tra peninsula. From every corner of Da Nang shore excursions, visitors can see the Guanyin statue placed in the pagoda courtyard. It is the highest statue in Vietnam, measuring 67 metres in height and 35 metres in diameter at its base. It is as high as a 30-storey building.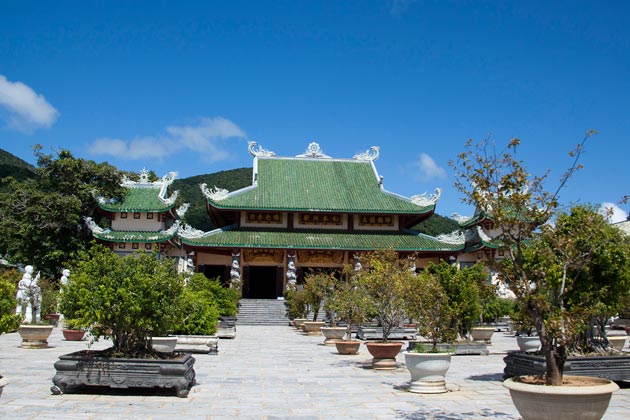 When passing through the main gate of the pagoda, they are met by 18 stone statues of the 18 Arhats, believed to be the original followers of the Buddha, whose expressions run the gamut from joy and love to anger and sadness. Towering above the grounds is the Guanyin statue. Within the giant monument, visitors can ascend 17 floors, each displaying Buddha statues depicting his various aspects. Along the two sides of the path leading to the main chamber are statues of 18 Arhats, each describing different human emotions – joy, anger and sadness, and sculptured skilfully. Just behind the entrance gate, there is a lovely courtyard with different kinds of bonsai trees and 18 statues showing their expression. It is such an ideal destination for visitors coming from Da Nang day trips to take photos.