Meandering through Kaohsiung city from South to North, Love River can be accessed from everywhere. With a total length of mere 12 kilometers, the river travels from the young and vigorous Pier-2 Art Center, water-playing Xinguang Ferry Wharf, Taiwan's second tallest skyscraper 85 Sky Tower, delicacy-featured Yancheng District, lovers' rendezvous the Heart of Love, photographer's favorite the Tower of Light, to the gracefully decorated Holy Rosary Cathedral.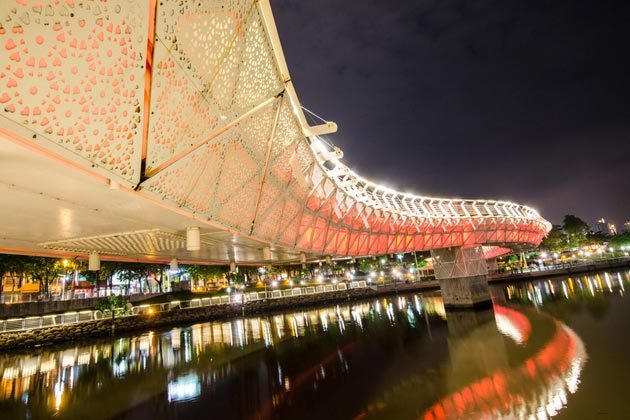 Love River is a symbol of the city's revival from past decay to its present lovely state. Once heavily polluted and avoided by the city's inhabitants, the river was restored after years of aggressive pollution controls and cleanup efforts. The river is now a completely different experience, and has become the heart of this southern city's regeneration. The banks are now lined with waterfront parks of trees, flowers and grasslands.
Apart from the beautiful scenery provided by the Love River, it provides miles of walkways and bike paths. On the two sides of the river stand some bars, restaurants, cafes and stir-fry eateries. Just like other large tourist cities, in Kaohsiung there are also sightseeing cruises inviting tourists to enjoy the night of Kaohsiung on the river. You can also water ski or take a shore excursion along the Love River. Many evenings, musicians can be found playing to the crowds. There is also a river cruise called the Love Boat. Every year during the Lantern Festival, a grand display of lights, fireworks and music brightens the river, attracting thousands of people to this fantastic event.