Embark on a full day excursion to discover the highlights of Makassar, the largest city on the island of Sulawesi. Visit Paotere to witness Phinisi schooners, head to the Dutch-style Fort Rotterdam, stroll along La Galigo Museum with prehistoric megaliths from Watampone, and enjoy the local cuisine at Noodle House 88.
In the morning, leave the port and drive to Paotere – the oldest harbor in Makassar is home to the world-famous Phinisi schooners – the traditional Bugis sailing ships that arrive and depart with goods to and from other Indonesian islands. Located around 30 minutes away from the city center, it is a 14th-century harbor that still survives as evidence of the Kingdom of Gowa-Tallo. Serving as a port for boats similar to Phinisi and Lambo, it has become the center of commercial fishing.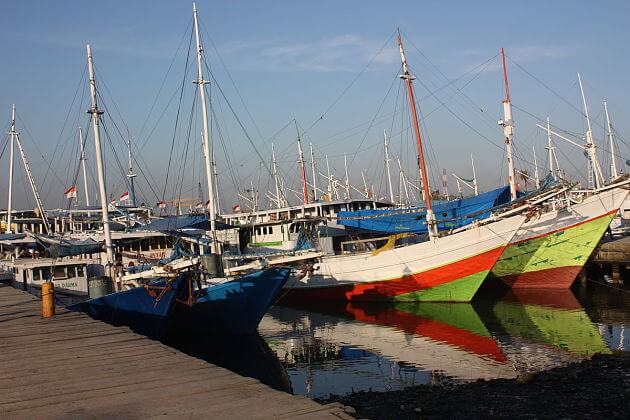 Fort Rotterdam was previously named fort "Jum Pandan" from which the name of the city Ujung Pandang was adopted. Dated back to the 17th century, the Dutch-style fort was built for the Gowa Kingdom with the unique rectangular shape and was inviolable by a 7-meter tall wall along with six bulwarks. Imagine how ancient people can construct these massive structures in the old time without modern equipment and facilities.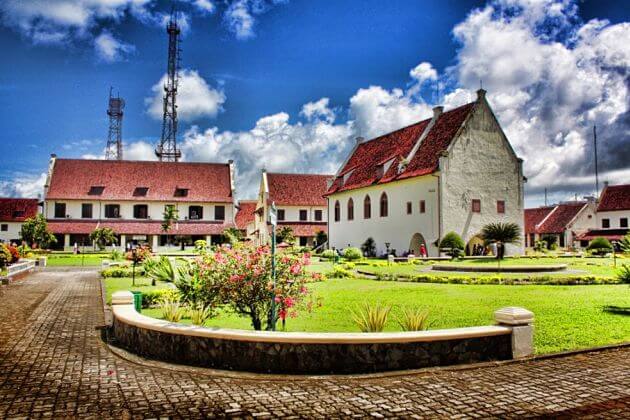 Inside the fort's ground, the La Galigo Museum is also worth a visit which is home to some prehistoric megaliths from Watampone. This museum consists of two buildings, one part of it is for ethnology and another one for the general history. La Galigo museum keeps some prehistoric megaliths from Watampone as well as ancient weapons, coins, shells, utensils, sketches, and many more. During the trip, enjoy a local lunch at Noodle House 88. Your driver transfers you back to port at a nice time.