This Makassar shore excursion delivers beautiful scenery and deep history. Visit Bantimurung Bulusaraung National Park, marvel at breathtaking karst formations with butterflies surrounding, and explore Leang Leang Cave for getting a glimpse of the ancient relics and paintings dated back to thousands of years ago.
Pick-up at the port to embark on your Makassar shore excursion to Bantimurung Bulusaraung National Park in Maros regency with a scenic drive around 50 kilometers to the northeast of Makassar. The highlight of this site is the karst landscape in Rammang Rammang which serves as the second largest karst area in the world. Admire the high and almost 90-degree-angle steep karst formations along sides of the road.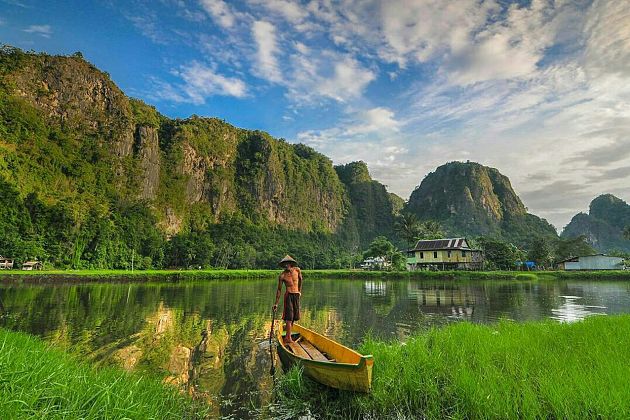 Upon arrival in the park, you can witness the steep limestone valley enriched with tropical vegetation. Thanks to located next to a high waterfall with a height of 15 meters, the valley is home to thousands of colorful butterflies. The magnificent scenery combined with a surreal view makes this place becomes an ideal place for family weekends. Go up to the hill and enjoy a cup of fresh coconut drinks at a cheap price.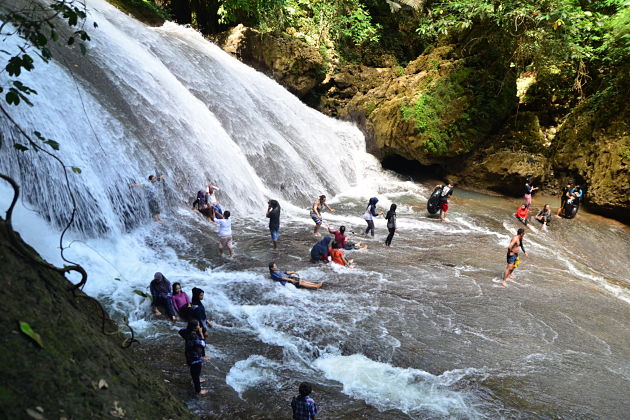 Continue on to Leang Leang Cave located in just a few kilometers from Bantimurung. The cave is surrounded with spectacular scenery of limestone karsts and lush green rice fields. Enter the cave to admire ancient handprints and prehistoric animal paintings which are likely to describe Anoa and Babi Rusa, a kind of deer pig dated back to around 8000 to 35000 years ago. During the trip, enjoy a local lunch at Noodle House 88 with a set menu. You will be transferred back to the port.