You are a shopaholic? You are craving for shopping? So SM Mall of Asia a pleasure heaven for you. As stated in the names, SM Mall is one of the most favorite shopping mall in Philippines. It ranks 4th position in the list of largest shopping mall in Philippines and 11th in the world shopping mall.
With modern design and architecture, Mall of Asia is divided into 4 main buildings which are linked by walkways: Main Hall, Entertainment Hall and North and South Parking Lots. While Main Hall is for shopping and dining with food court inside, Entertainment Mall is an open area facing Manila Bay with beautiful sceneries.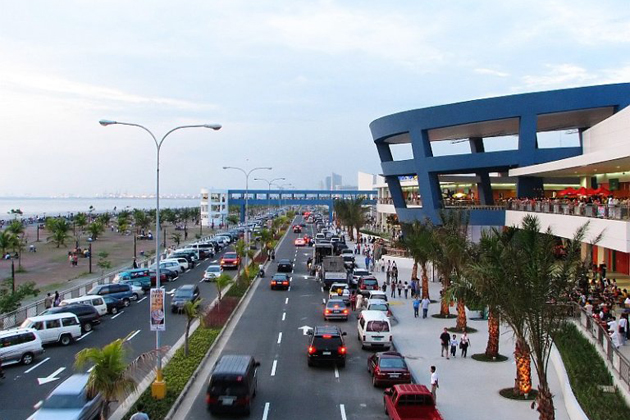 SM Hypermarket located in North Parking Building is where you can buy some Manila specialties souvenirs as gifts for your families and friends. Nearby, it is easy to find many food courts with Filipino cuisine and experience Manila's taste. And get excited for the first IMAX Theater in the country with 35 La Z-Boy seats. Especially, San Miguel-Coca-Cola IMAX Theater is one of the world's largest IMAX screens in 3D and 2D screenings. Besides IMAX, it also has many good-quality cinemas inside the mall. If you have been so tired with the heat in Manila, let's cool off with Olympic-sized ice skating rink, the biggest rink in South East Asia with many kinds of sport: recreational and competitive figure skating as well as hockey. In addition, open-air music hall will surely please you and wipe all your tiring away.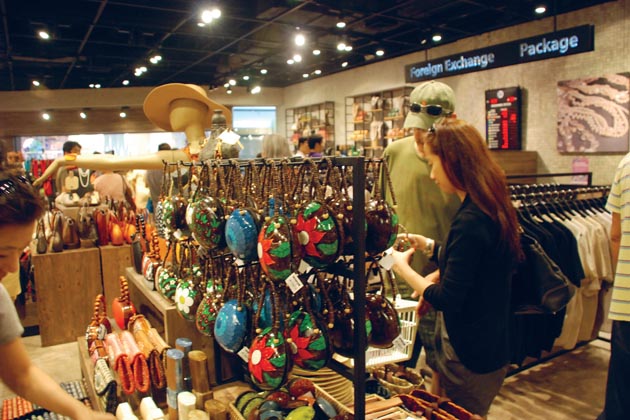 In outdoor area, the highlight of SM Mall is 55 meter-high Ferris wheel. From the wheel, visitors can capture the overview of Western Bay Area. All gondolas are equipped with air-condition and a capacity of maximum 6 persons. The wheel will be an ideal place for your children to play around and for photo moment.
Also in SM Mall of Asia Complex, here comes an indoor arena Mall of Asia Arena with capacity of 16,000 and full capacity up to 20,000 seats.
The final attraction is SMX Convention Center with the former name: Maitrade Expo and Convention Center. The center is composed of 4 Exhibition Halls, 5 Function Rooms and 14 Meeting Rooms with modern facilities and services. This place has had an honor to hold 5th National G12 Conference and many other important events in Asia and international scale.