Here comes another attraction locating in Intramuros, Rizal Park is a historical urban park in Manila. There will be nothing to say if it is just a normal park as the other. The feature which makes it different from the other is historical value towards Filipinos. Moreover, nowadays, the park is an ideal place to escape from the mist of people, traffic in the middle of Manila, a perfect spot for picnic and relaxing.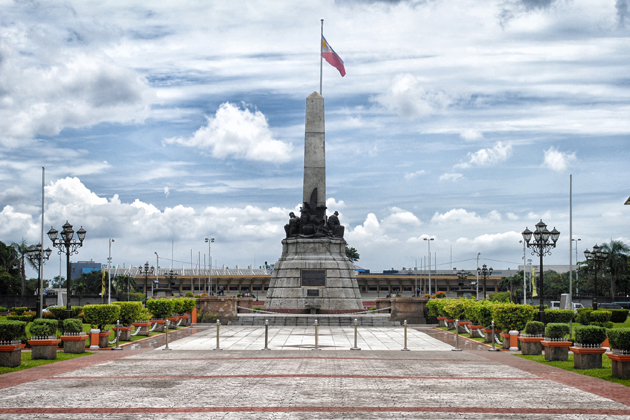 The former name of Rizal Park is Luneta Park which refers to "luna", the moon. People see the shape of this area look like a moon. Later on, it has been changed into Rizal Park with subject to Philippines's national hero, Jose Rizal with an aim to pay respect to his contribution to the country's freedom. In this area, there are many Filipino who was executed under Spanish's control and World War II. Therefore, they had established Rizal Monument where visitors can spend some time thinking about life and remembering the past people.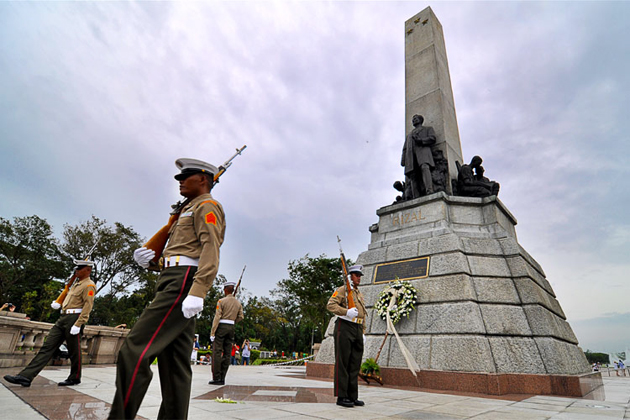 Beside historical sites in the complex, there also presents the highest flagpoles in overall nation, just right in front of Monument Rizal. And just across the Independence Flagpole, the marble marker Kilometer Zero (KM 0) mark all measuring distance to all provinces and cities in Philippines.
Nowadays, here is where takes place many important public events for everyone to join in such as: public speeches, marathon for charity, etc with beautiful sceneries. You can spend many hour here to show off your photography skill and watch the daily life of locals on the weekend. This peaceful park is totally opposite to what had happened in the past, sometimes, you will like be in the middle between past and present, and realize what the most important thing in your life is.