While being impressed by the fantastic beauty of all beaches in Boracay Island, visitors often don't care much about the highest peak of Boracay Island, Mount Luho. The charm of Mount Ludo and its alluring view deserved more intention and surely will not let you disappointed.
If you are worrying that climbing up to the highest peak of Boracay Island is too difficult, then there is no need to worry. This hiking does not require any special equipment or hiking shoes, Mount Luho is just 100 meters above the sea level. The way climb up to the top has been changed into stair which is much easier for visitors. Moreover, tourist has two options: they can either climb up to the top or take a bike or tuk tuk.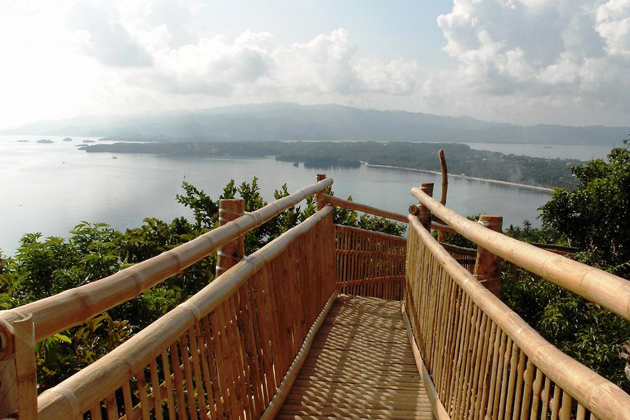 Hiking option will be more challenging and works as a physical test for your body. Despite of difficulties, on the way, you will have a chance to explore a zoo on the mountain which consists of many local animals and wild animals such as: monkeys, pigeons, crows, owls, etc.
Finally, the reward of your effort is the spectacular view of overall Boracay Island. From the mountain's top, visitors will be treated with an impressive panoramic view of the whole island surrounded by the ocean. People have come and gone many times but still can't get over the wonderful view on the top of Boracay Island.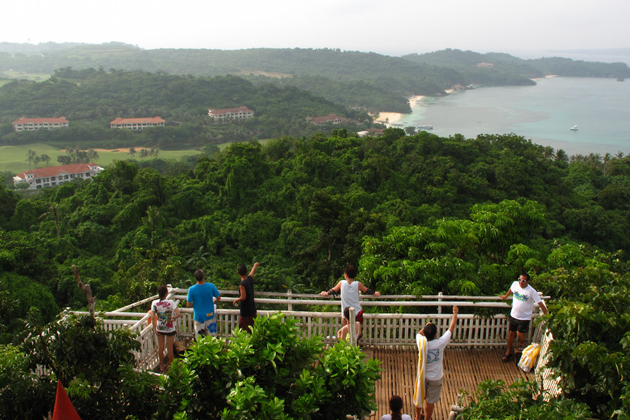 If you are standing there in the sunset, everything is much more marvelous in the end of the day. And for sunrise, everything is quiet and peaceful, there's only the noise from nature: waving, wind and birds.
When visiting Boracay, don't be so into the beaches, Mount Luho is also a fantastic destination for nature-lover and for who want to see the Boracay in a different point of view.