Upon picking up at the Muroran port, take a comfortable drive to Mount Usu. In here, you will hop on a ropeway providing the panoramic view of Lake Toya and then set a foot on the Volcano Village. Due to the volcano activities, the landscape around changes every season leads to the difference of sceneries.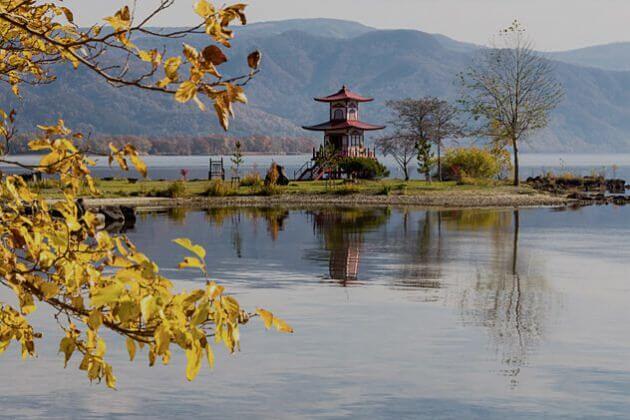 In spring, you can admire full-blooming cherry blossom, dotted with wildflowers having no name. In summer, blue clean sky combines with lush green mountain below, together create a picturesque scene. Move to autumn – the season of deciduous trees, the area is covered by red and yellow tones with burning maple trees and the red fruits of rowan. The last season of the year is also the coldest one, the mountain has a thick overlay of snow with everything turning serenity white and frozen.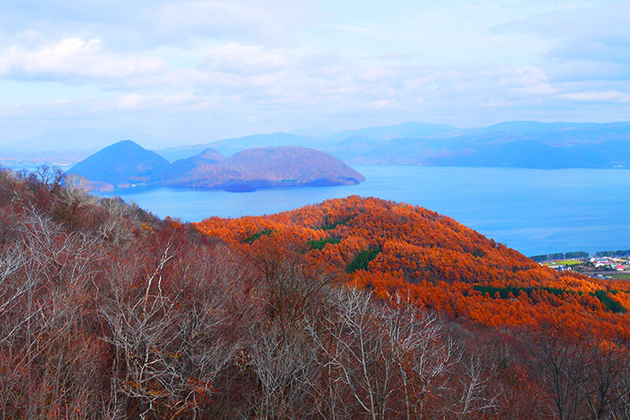 Then head to Silo Observatory probably one of the best places to view Lake Toya area. The panoramic view is breathtaking with the splendor mountain under the blue sky and wandering white clouds. You can get some souvenirs and local gifts on the first floor, then enjoy a break in the restaurant in the second one.
Your Muroran shore trip finishes when the driver drops you off the port for next departure of Asia shore excursions.