Immersed in the beautiful and extraordinary nature by this Naha – Okinawa shore excursion. Explore the marine life in Churaumi Aquarium and the largest butterflies in Ryugu-jo Butterfly Gardens, enjoy fresh pineapple products in Nago Pineapple Park and witness how local artisan making glassware.
When arriving at the port, your private guide and driver waiting with the welcome board and proceed to the first spot in this Naha trip – Churaumi Aquarium. The largest and best aquarium in Japan is highlighted with the giant-size Kuroshio Tank where contains uncountable marine species, especially the giant whale sharks and manta rays. Besides, the aquarium is also home to the world's first large-scale exhibition of living coral.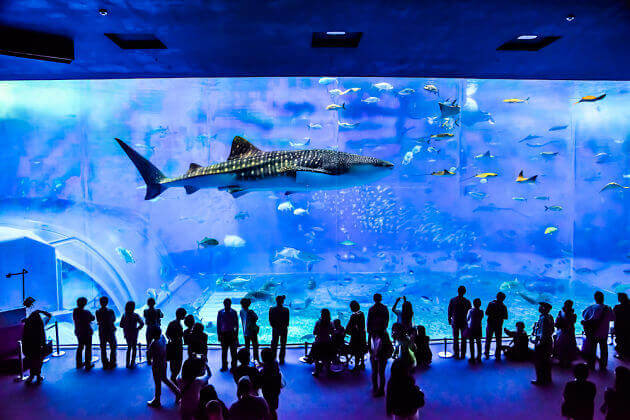 Then, head to Ryugu-jo Butterfly Gardens just three-minute walk from Churaumi Aquarium. Once you step inside the garden, you can be surrounded not only by hundreds of tropical plants and creatures but also the largest butterfly species in Japan. Pick up some idyllic souvenir items while enjoying the panoramic view over China East Sea on the second floor.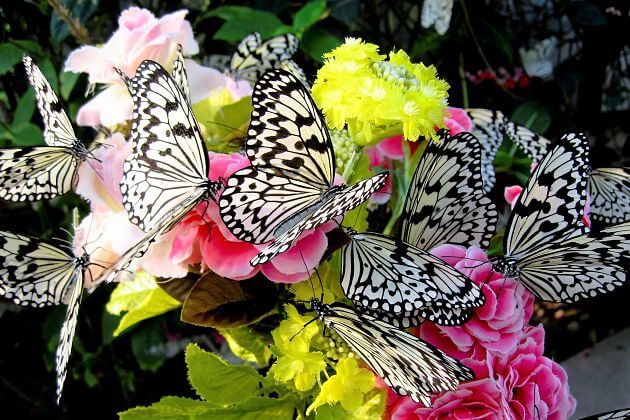 If time permits, visit Nago Pineapple Park. As the important role of pineapples in Okinawa's agriculture field, this fruit was priority built a small but enjoyable theme park. Hop on the automatic vehicle drive through pineapple fields, enjoy various pineapple products sold such as wines, juices, cakes, chocolates, fresh and dried pineapple.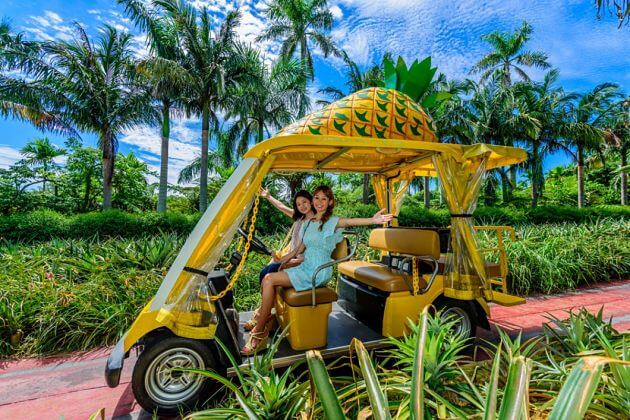 The trip will not complete without a visit to Glass House in the Forest. The name tells it all. Come to Glass House, you can witness professional glass artisans making colorful glass products including awamori bottles, vases, and tableware. Get a hands-on experience making a glass bead, accessories, and so on under the guidance of local artists. Finally, driver transfers you back to port and completes the trip.