One surprising truth is that there is another World Heritage inside World Heritage – Shuri Castle, the Tamaudun Mausoleum, also is the next spot on your Naha trip. Follows the Okinawan burial tradition of constructing large stone tombs, but was built in a particularly grand style to exalt the royal family, the museum surely makes you impress with its specific ancient space.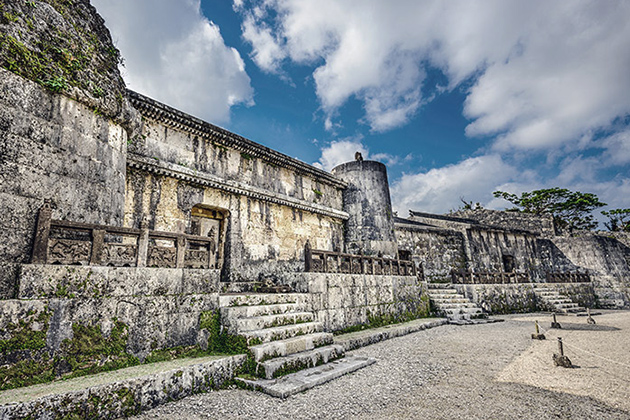 After a flavorful lunch, you can take just 10 minutes to walk along the whole path downhill from Shuri Castle, now you set a foot on Kinjo-cho Stone Pavement listed as one of the 100 traditional paths in Japan. This scenic path retains the atmosphere of the old Ryukyu dynasty that can bring an old-age breath when walking down as far as the turnoff for the 300-year-old Akagi Tree.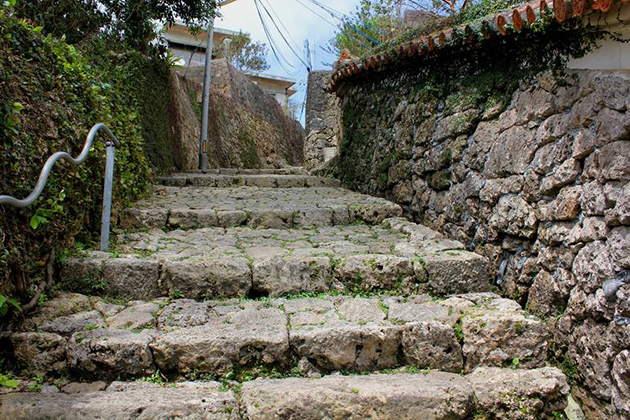 Then, transfer to Shikinaen Garden, the second residence of the Ryukyu kings, built to entertain Royal Guests. The Garden is the combination of a style seen elsewhere in Japan and a uniquely Okinawan flavor architecture and flora with beautiful, relatively simple, wooden palace buildings with Okinawan style, typical by the red tile roofs, and a capacious Japanese garden included a pond in the middle.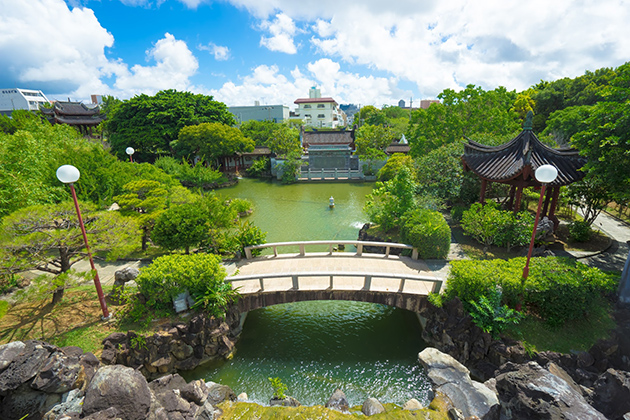 After visiting a good selection of places, relax by taking a scenic stroll along the center of International street for free shopping time. The trip finishes when the driver drops you off at the Naha port to continue your cruise departure. Your Naha – Okinawa shore excursion ends.