Located inside Liberty Square in the Boai District in central Taipei, the National Theater and Concert Hall host large-scale concerts and cultural events including dances, musicals, Chinese and Western opera and concerts of Chinese and Western classical and popular music. Completed in 1987, the landmarks stand on the south and north sides of the square with Chiang Kai-shek Memorial Hall to the east.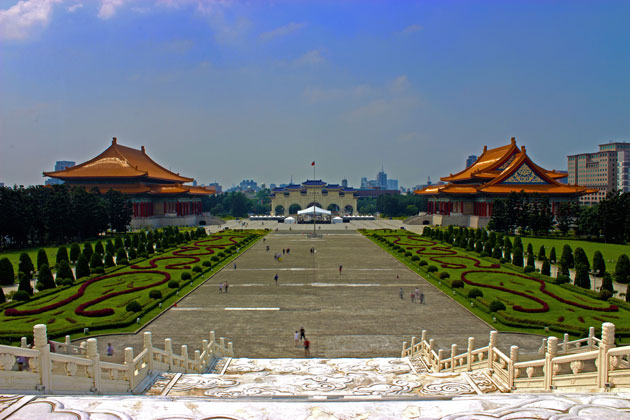 The National Theater and Concert Hall host an impressive variety of events by locals and international artists each year. Artistic styles and traditions from across the world are represented in the halls' events, including kabuki theater, Shakespearean drama, Taiwan opera and puppet drama, Verdi opera, African dance, Beijing opera, Broadway shows, Wagnerian music drama, American jazz, Parisian comic opera, and Latin dance. Both venues are the site of a variety of festivals and special events, including the Taipei International Arts Festival, a series of International Arts Festivals ("Call Out in Ecstacy", "Poetic Essays with Lively Meanings"), the British Theatre Festival, the Chinese Drama Festival, the Taipei Film Festival.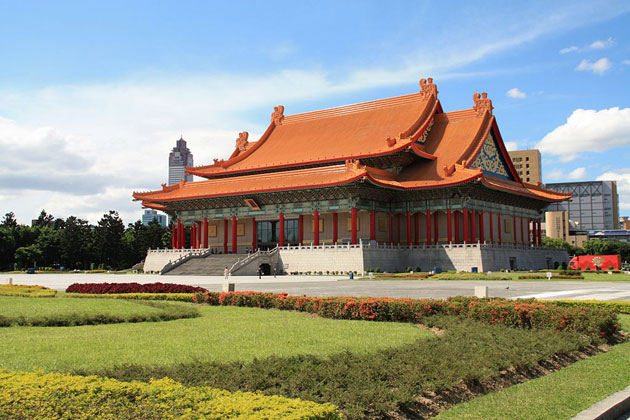 The National Theater and Concert Hall features the traditional Chinese palace structure. The gold roofs, overturned edges, Chinese red colonnades and colorful arches demonstrate an elegant and imposing manner. The two buildings and the four adjacent plazas create an interesting and artistic living landscape, becoming one of the most significant landmarks in Taipei. The National Theater adopts the solemn hip roof shape, while the National Concert Hall is topped with the gable roof shape. While both designs were preserved for the royals in ancient times, now they welcome the public to come and admire with open arms. The architectural streamline drawn by the overturned edges of these majestic and classic national art sanctuaries inspires people to imagine the future on the basis of classicism.