Situated at the entrance of Seogwang Teahouse on Jeju island, O'Sulloc Green Tea Museum first opened in 2001 and has become a cultural space and environmentally friendly relaxation area where Western and Eastern tea cultures blend with traditional and modern practices. O'Sulloc refers to the origin of sulloc tea and expresses an exclamation of joy "Oh! Sulloc".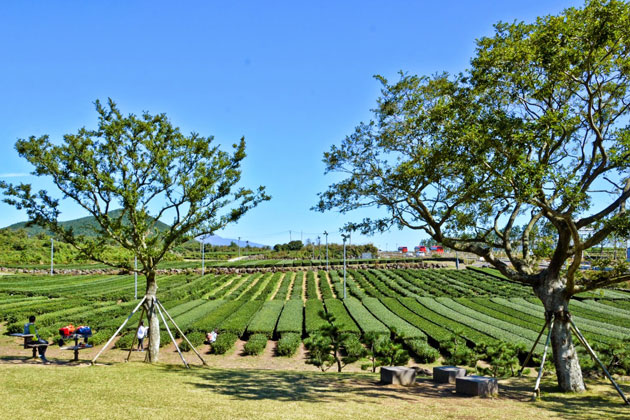 The shape of the entire museum building is inspired by a green tea cup. It has a grass square and walkway with a pavilion and bridge. Inside the museum, a cup gallery displays a collection of ancient tea implements, some of which date back to the 3rd century. It is highly recommended to stroll along the shops where visitors can purchase various types of tea, green-tea shampoo, green-tea cake and green-tea ice cream. The endless green tea fields where the long history of green tea and Korean tea culture can be understood also bring a joy to behold.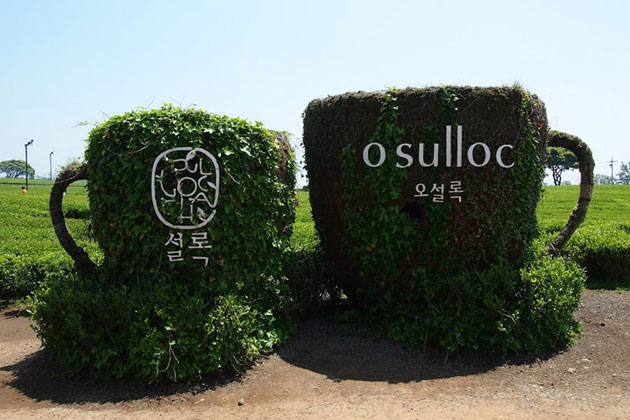 For those who would like to relax, it's worth getting to the lotus pond in the indoor garden. The second floor of the building has an observatory, so visitors can enjoy the views of the nearby green tea fields and the surrounding landscape. In addition, O'sulloc Museum is the neighbour to the famous Innisfree Jeju House. It has a beautiful natural wooden decor illuminated by warm lighting. At the far end of stood shelves of neatly packed tea, natural light enters in abundance through the tall glass windows from the center of the building. This is an ideal place to purchase cosmetic products and organic desserts made from local specialties.