Included in Kyoto shore excursions, Nijo Castle was built in 1603 as the Kyoto residence of the first shogun Tokugawa Ieyasu (1603-1867) but he died before the structure was fully completed. Its palace buildings are arguably the best surviving examples of castle palace architecture of Japan's feudal era, and the castle was designated a UNESCO world heritage site in 1994.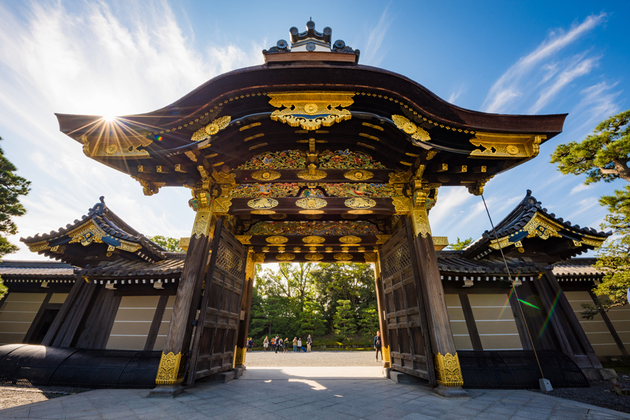 Nijo Castle covering an area of about 28 hectares is surrounded by stone walls with turrets at the corners and a moat. It can be divided into three areas: the Honmaru (main circle of defense), the Ninomaru (secondary circle of defense) and some gardens that encircle the Honmaru and Ninomaru. The castle is best viewed in spring when plum and cherry blossom trees fully blooming.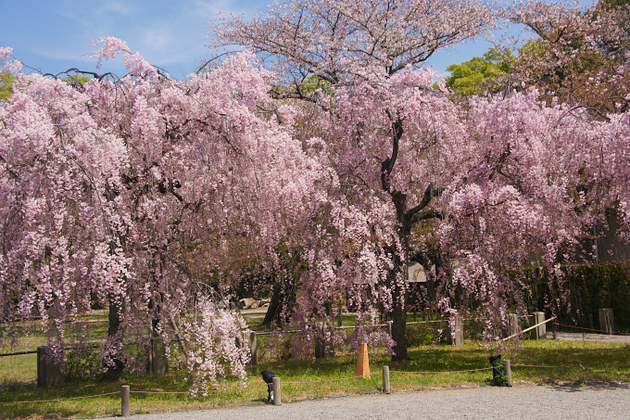 Entrance to Nijo Castle is through the East which leads to a spacious courtyard planted with pine trees, to Ninomaru Palace and the beautiful lake and garden created by the tea master and landscape gardener Kobori Enshu. Deep inside the castle ground, you can admire the Chinese-style Karamon Gate leading to the Ninomaru – the main hall of this attraction. The Ninomaru Palace is divided into five buildings each with different tatami mat-floored waiting rooms. Outside the palace is the land of Ninomaru Garden locating. It is a traditional landscape garden featuring Japanese style with a beautiful pond, ornamental stones, and manicured pine trees.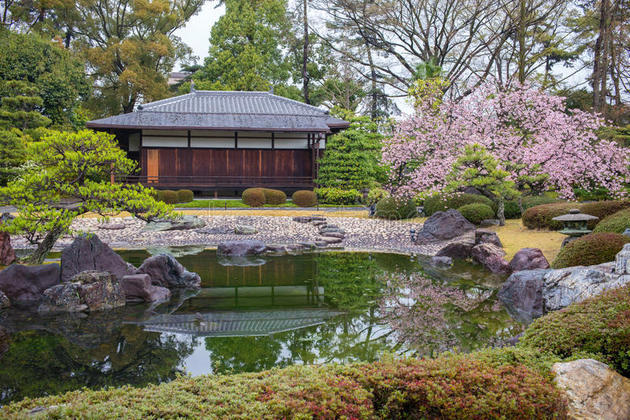 The Honmaru (main circle of defense) was the site of a second palace complex and a five-story castle keep. However, both structures were destroyed by fires in the 18th century and were never rebuilt. Unlike the Ninomaru Palace, the Honmaru Palace is not regularly open to the public, although there are occasional special openings. You can stroll along the Honmaru gardens and climb up the stone-made foundation still maintained by the former castle where you can catch the beautiful view over the castle.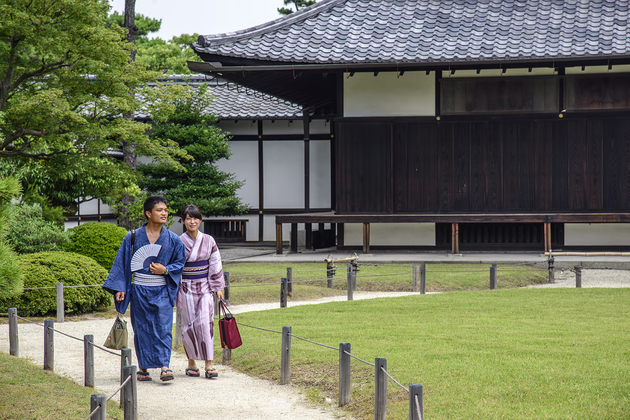 The Honmaru and Ninomaru are surrounded by green space and tree-lined walking paths. About 400 cherry trees are planted in the castle ground which creates an incredible view over the castle when they bloom. Because of the many cherry tree varieties present, the blooming season at Nijo Castle usually lasts from late March through the entire month of April.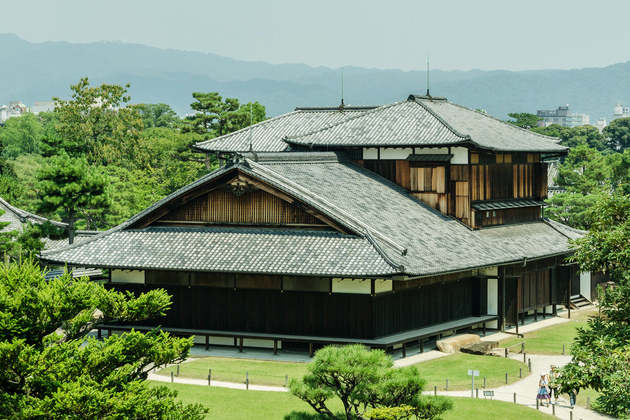 Don't worry if you miss the chance to come here to the point of blooming cherry trees. In the late February to early March, the castle is covered by plum orchards. Moreover, come to Seiryuen, a half Japanese, half Western style garden built in 1965 for cultural events such as tea ceremonies. Many areas of the castle grounds are also populated by maple, ginkgo, and other trees that offer brilliant autumn colors usually during the second half of November.