Shore trips to Osaka need a visit to cultural and historical sites. Osaka Castle served as a palace built for Toyotomi Hideyoshi – a daimyo ruling Japan in the late 16th century. Having the name of the whole city, Osaka Castle is the symbol of Osaka which provides attractive sightseeing spots and attracts thousands of visitors per year.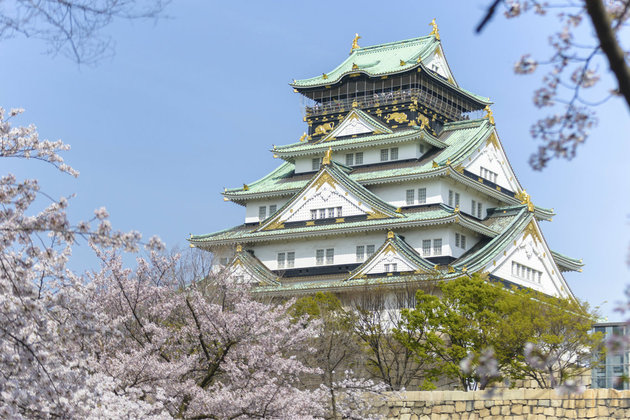 The castle was finally reconstructed in the 20th century after various times destroyed by war and disasters. Nowadays, it contains thirteen structures which have been designated as Important Cultural Assets by the Japanese government.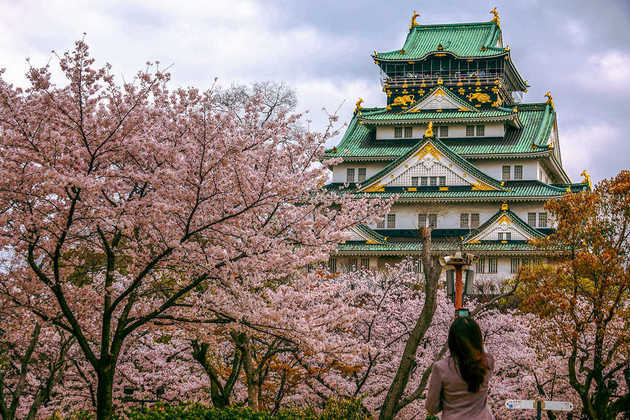 The castle lands on the gross area of over 3,300,000 square meters. The donjon has nine stories and a unique rooftop carved various golden sea creature ornaments that are sparkling under the sunshine. The stone wall surrounding is beautifully created by 40,000 rocks carved into the surface. There is a legend that powerful daimyo from all around Japan competed by bringing the larger rocks, the more loyalty they show to the Toyotomi hegemony.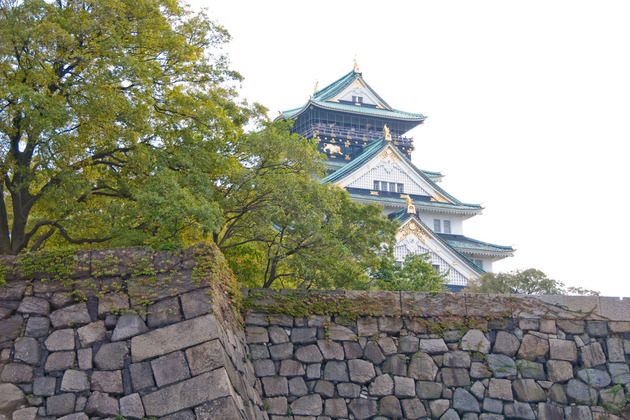 The castle provides a stunning cherry blossoms viewing in spring with a lawn-covered park with a gross area around 105.6 ha. Nearby, the Osaka Municipal Museum and the Toyokuni-jinja Shrine together exhibit the traditional culture and history of the city Osaka. Moreover, you can take a visit to the Osaka-jo Hall which contains about 16,000 seats. In summer, the Osaka Tenjin-matsuri Festival – one of three important festivals in Japan – is celebrated along the side of Okawa River near the castle. A fleet of about 100 ships going down the river and the gorgeous fireworks going up at the same time bring a sight to behold.