Almost all Nagasaki shore excursions provide a visit to the Peace Memorial Park. Located approximately 3 km north of JR Nagasaki station, the Peace Memorial Park commemorates the atomic bombing of Nagasaki on August 9th, 1945, which destroyed wide parts of the city and killed ten thousands of inhabitants.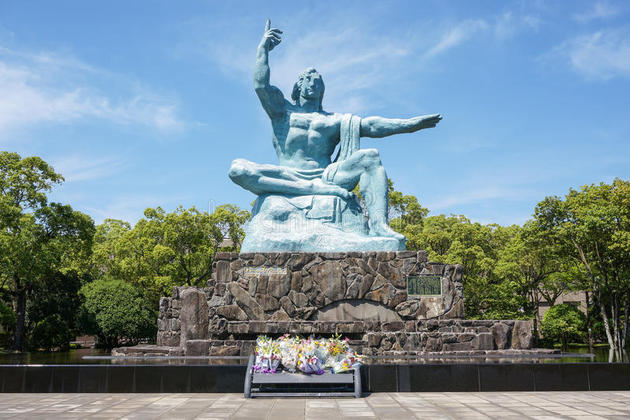 This park was opened in 1950, 5 years after the evil A-bomb was dropped and the World War II ended. The park is home to the massive Peace Statue created by Nishimo Kitamura (1884-1987, a Japanese sculptor born in Nagasaki Prefecture). It depicts a seated blue man with his arms raised in the air. His index finger of the right-hand points to the sky warning people from the threat of nuclear warfare, and his left-hand puts out horizontally showing the sign of peace. His eyes are all closed eyes which stands for praying for the victims of the old time.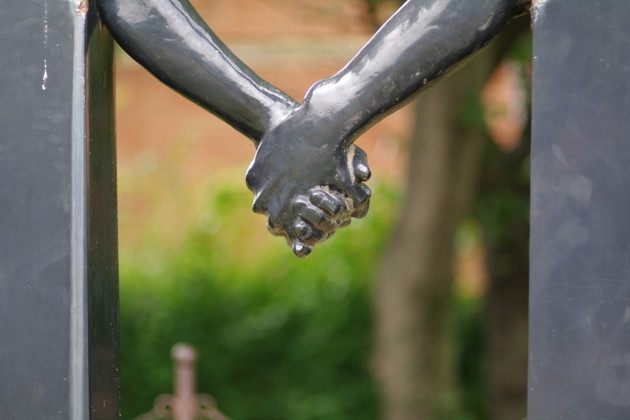 In the park, peace memorial service for atomic-bomb victims has been held on August 9th every year leading to a peace declaration sent to the leaders of nations which has nuclear weapons. The Bells of Nagasaki set up in 1977 are rung when the moment of silence at 11:02 (the time when the A-bomb was dropped).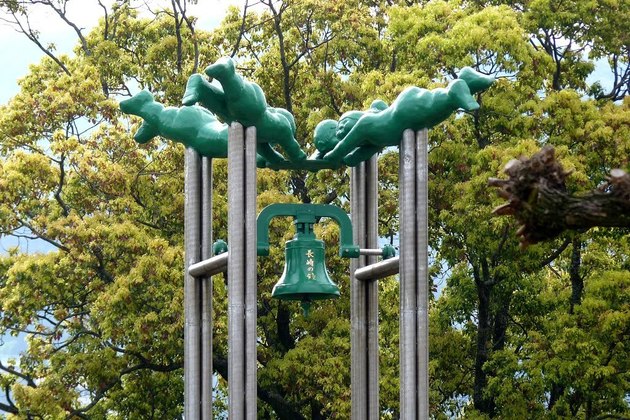 Move to the opposite side of the park to admire the Fountain of Peace which serves as a memorial for the victims who could be heard desperately crying out for water before succumbing to their wounds. Near the fountain, there is a black plaque carved the words of survivor Sachiko Yamaguchi describing her desperation. These artworks not only illustrate international friendship and solidarity but are also meant to reinforce the hope for a better future and the desire to rid the world of atomic weapons.