Located in Huong Son Commune, My Duc District, former Ha Tay province (now enlarged Hanoi), Huong Pagoda or Perfume Pagoda is a huge compound of Buddhist temples and shrines erected in the Huong Tich Mountains, scattering alongside the mountain up to the peak. It is one of the most important religious sites in Buddhist Vietnam.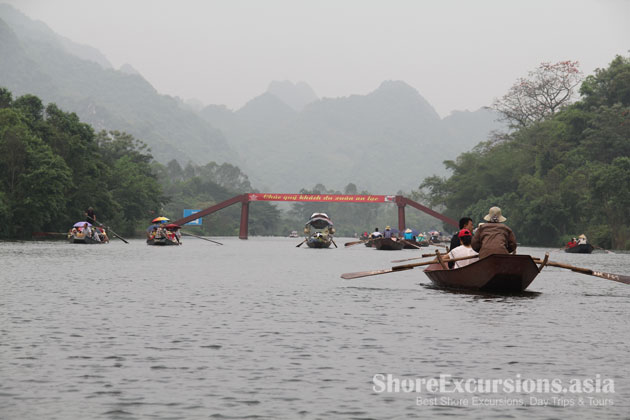 The name of the pagoda is said to be named after spring blossoms that scent the air. The center of the pagoda, known as Chua Trong (Inner Temple), is hidden in Huong Tich Cave. Because the pagoda can only be reached by boat (as there are no roads), a shore excursion, which will bring you an opportunity to glide along scenic waterways, is the optimal choice. After a ride by row-boat up a silent, flooded valley among karst hills where fishermen and farmers work their inundated fields, you will walk up a stone-flagged path shaded by gnarled frangipani trees. After that, you may have a chance to behold the pagodas and temples built in this area over the centuries like the seventeenth-century Chua Thien Chu.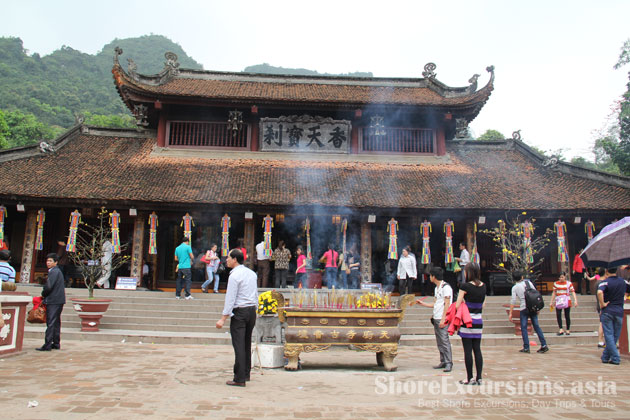 Especially, every spring, after the Vietnamese New Year, which starts in the middle of the first lunar month and lasts until the middle of the third one (or from February till March), there are a huge number of pilgrims from across Vietnam flocking to the site during Perfume Pagoda festival, so as to pray for happyness, good health and prosperity in the coming year. In addition, it is a very popular opportunity for young couples to meet and for myriad budding romances to be formed. On this special occasion, a large number of traditional cultural activities is incorporated. It cannot be denied that Perfume Pagoda is not only a religious site, but a great destination that is worth beholding in Vietnam as well.