Located on the southeast coast of Jeju island, Pyoseon Beach is always one of the most famous tourist destinations. The beach is equipped with excellent amenities (a campground, abundant parking space, dressing rooms and shower rooms) and surrounded by nearby attractions, such as Seongeup Folk Village and Jeju Folk Village Museum.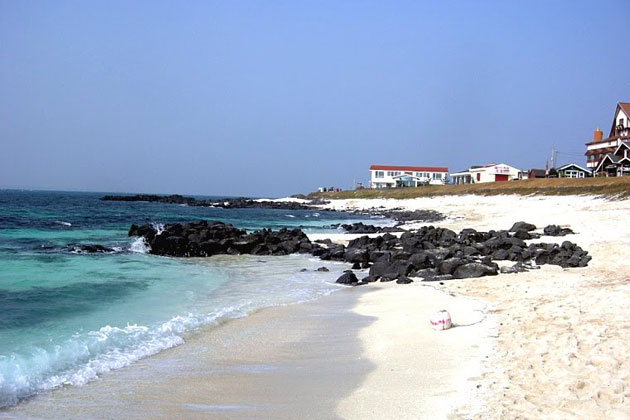 Pyoseon Beach is relatively large, stretching over 150,000 square meters. The ideal time to immerse in the beach is before the tide turns from ebb to flow. During low tide, the beach looks like an elegant circle, and it becomes a circular lake less than 1 meter deep during high tide, and displays many different colors. The beach is a great place for children to play as they are certainly fascinated by the varied textures of sand which is formed from the receding water during ebb tide. The sand on the beach is formed out of broken shells, and sand baths are believed to be effective for people suffering from neuralgia. It is highly recommended for families to visit this beach in summer time. Pyoseon Beach is also a perfect place for those who are keen on the sunrise. The wide and deep setting of the beach make siginificant contributions to relax people who want to escape from daily troubles.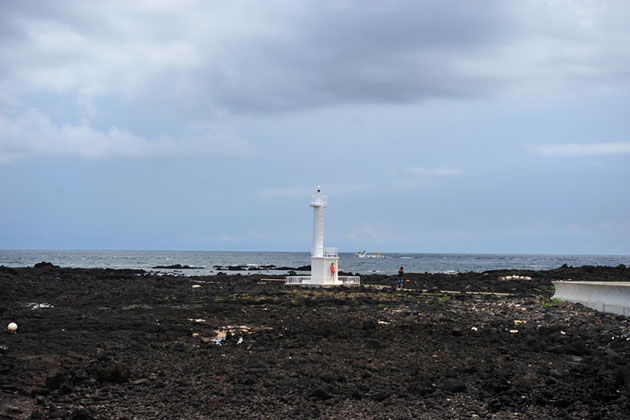 Especially, every August, this wonderful beach organizes the Pyoseon White Sand Festival, which offers fun and colorful events where locals and visitors enjoy musical performances, games, dances, and athletic matches. Nearby, Jeju Folk Village Museum replicates village life of the 1890s. Television fans also may recognize the site from the Dae Jang Geum series.