Not far from Shimabara Castle in Shimabara City included in Nagasaki shore excursions sits the town's well-preserved samurai street. Known as "teppo-machi" or "gun town", Samurai Residents Street housed foot soldiers of the local clan who were skilled in firearms use. 
Today, the neighborhood is a quiet place. The single main street boasts a small canal running through its center; on either side, many of the imposing gates of old samurai mansions still stand. Samurai Residents Street commemorates the old samurai section of Shimabara City on the Shimabara Peninsular. This famous street is lined with stone walls and a spring water canal running down its center. Three samurai houses have been restored and opened as exhibits to the public to restore the image and the traditions of this old Samurai town.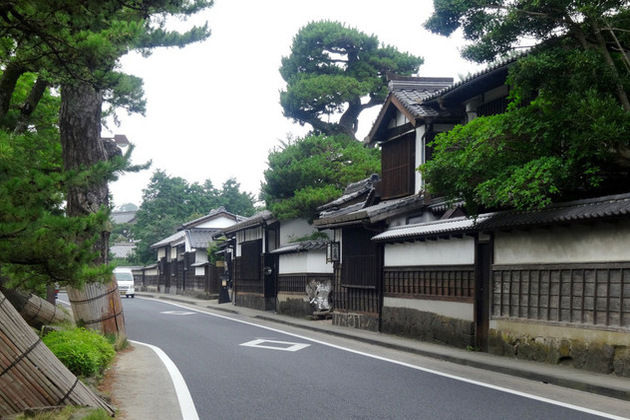 It is an extremely picturesque setting and perfect for a great photo shoot as images of feudal Japan came racing back into your consciousness from many of those movies and books you have read from your youth. There aren't too many places left in Japan where one can step back in time and literally feel what it was like to live in these exciting yet dangerous times in Japan where the Samurai yielded ultimate power and demanded total respect.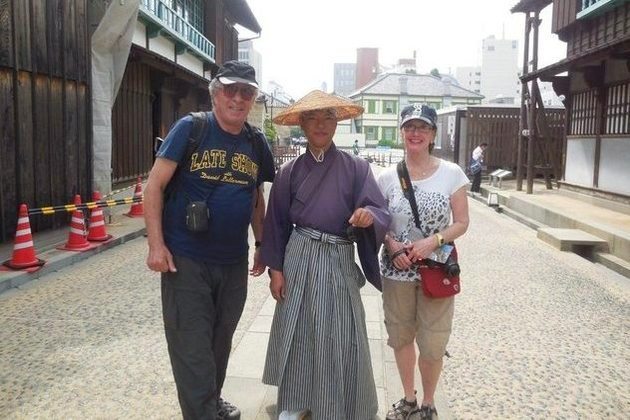 The houses are basic and it is evident that living was quite antiquated and very traditional. The kitchen too was very rudimentary and of course, a lot of ingenuity was needed to cook and prepare the food for the huge number of immediate family as well as extended family, guest and of course acquaintances that visited the house every now and then.