Botanic Gardens is one of the top travel attractions in Singapore should not be missed when traveling in Singapore. The Gardens not only provides visitors a great getaway under the shade of fresh air, but it also allows visitors to discover many interesting things about many kinds of rare plants. This is the largest botanical gardens in Singapore with an area up to 74 hectares.
Founded in 1859 and since then, Singapore Botanic Gardens attracts millions of tourists each year by its pristine beauty. Singapore Botanic Gardens covers a large area of many gardens offering a wonderful relaxing place get away from the city's noise. The Gardens is also popular for outdoor concerts. This place consists of National Orchid Garden, which is considered as the largest place displaying the orchids in the world with over 60,000 species of plants and orchids.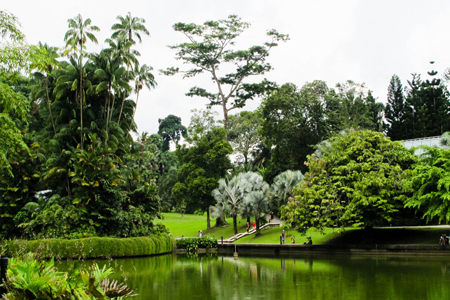 The Gardens is divided into five smaller gardens giving chance to visitors to explore the beautiful gardens in different kinds and learn about the different types of plants.
1. National Orchid Garden: This garden is home to nearly 700 different types of wild orchids and more than 3,000 species of crossbred orchids. In addition, this garden annually gathers many collections of species in the world, visitors come here to learn and admire the rare species of orchids, and the large numbers of beautiful orchids are worthwhile for visitors to pay a visit.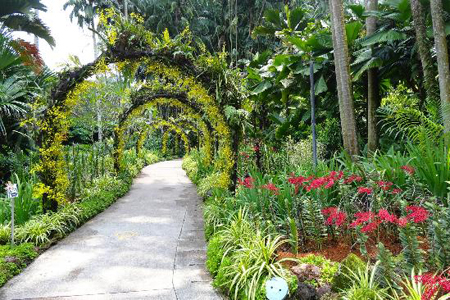 2. Ginger Garden: The garden covers an area of about 1 hectare, home to about 250 species of ginger, where visitors can learn about the benefits of each type of ginger, origin and beauty of each.
3. Rainforest: the rain forest covers an area of about 6 hectares, it is the 2nd forests in the world is located in the city, it brings a lot of benefits to the local people and international visitors.
4. Evolution Garden: This garden covers an area of 1.5 hectares, home to many ancient plants appeared on earth before human, this wonderful garden offer us a chance to learn about the life of the ancient species of plants.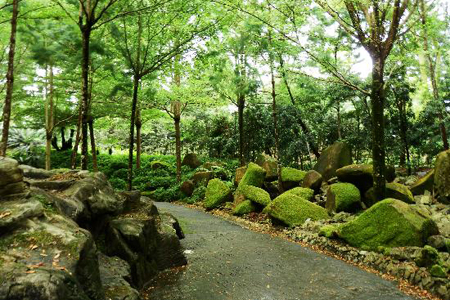 5. Jacob Ballas Children's Garden: the garden built under the theme, mainly helps children become close to nature, an interesting place for children.