This Singapore shore excursions bring you to explore the unwritten national garden of Singapore – Gardens by the Bay where you can enjoy a relaxing time visiting Flower Dome and Cloud Forest under the glass conservatories. Get a glimpse of Singapore cuisine by sampling a lunch with diverse Singapore specialties.
After pick up at Singapore port, your driver will transfer you to Gardens by the Bay – one of the most popular attractions when coming to this country. In the heart of the city, this wonderful creation lands over 250 acres designed following the model of a huge orchid – the national flower of Singapore.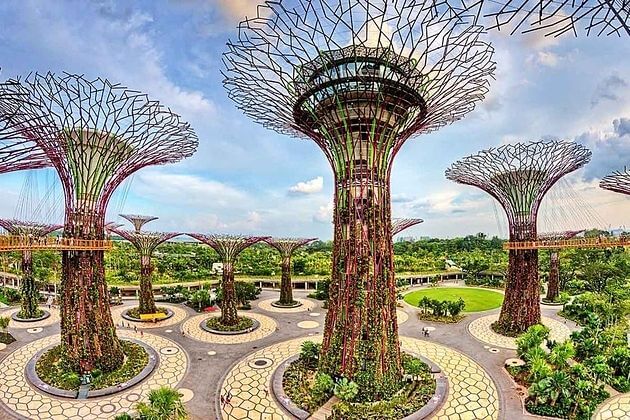 Stroll along the Supertree Groves to admire how splendor human can create, and then take the first step inside the Mediterranean Flower Dome which is well-known for the Baobab trees, Madagascar Ghost Tree, and an ancient Olive tree living for over 1000 years.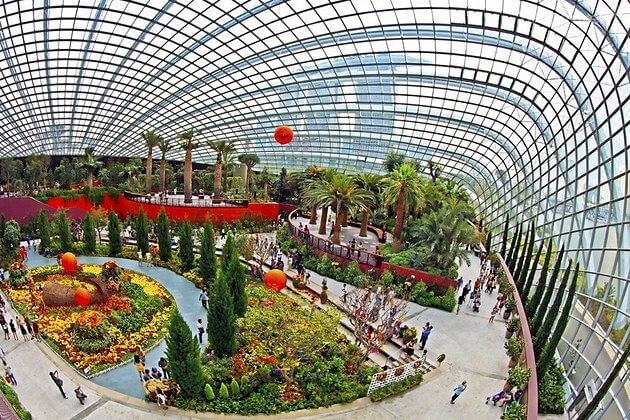 Under the smaller glass conservatory is the Cloud Forest. Your eyes will be full of lush green horticulture, the masterpiece recognized worldwide. Inside the glass conservatory, a 115-foot waterfall never stops flowing will surely lure you away.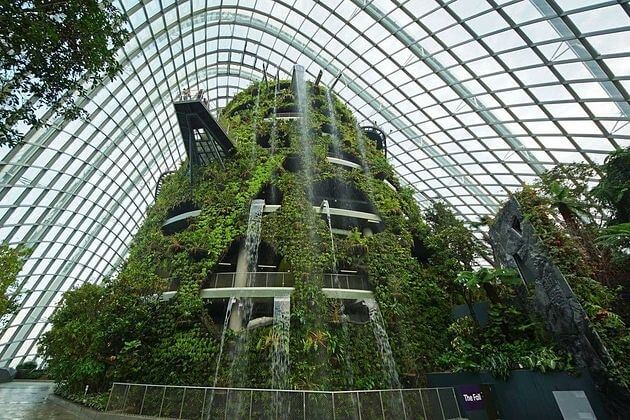 When you feel hungry, this is the best time to enjoy a set lunch including Singapore specialties. Fill your stomach with the diverse and scrumptious cuisine. After lunch, enjoy a cup of coffee while witnessing the bustling daily life in this greenly beautiful island. Your Singapore day tour ends with a return back to port.