Upon pick up from the Cruise Terminal at 7 pm, your guide and driver will bring you to the world's first Night Safari Park in Singapore day tours. Hop on a tram ride for a 40-minute long journey to seven mock geographical regions, from the Himalayan foothills to jungles of Southeast Asia. Have a close-up view of more than 2,500 nocturnal animals while listening to the informative onboard audio commentary.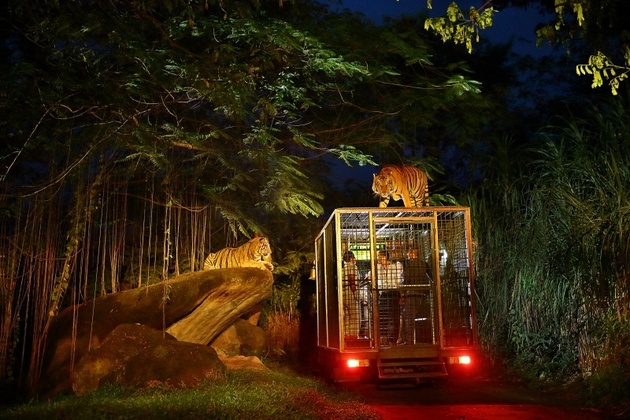 The popular "Creatures of the Night" showcases special abilities of nocturnal creatures such as the binturong and fishing cat. Other highlights include the talented Thumbuakar performers, who will enthrall you with their jaw-dropping fire-breathing stunts.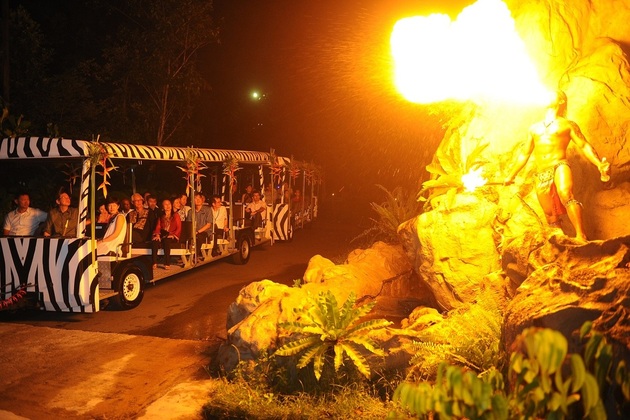 Explore the mystery of the night on your own with four walking trails that promise sightings of animals, such as the elusive pangolin and the shy barking deer in their naturalistic habitats. Get up close and personal with night creatures, such as the wallaby and tawny frogmouth at the newly launched Wallaby Trails that features 13 animal species from the Australasian region. The safari tour will end at around 9.30pm. After that, head back to your cruise for overnight accommodation. Trip ends.