As an ideal place for someone who loves the view and sceneries, although People's Park in the Sky has little activities and mainly about walking and sight-seeing, it still grabs visitor's attention. Shirne of Our Lay, Mother of Fair Love Statue, Palace in the Sky, spectacular view at the highest point of the Park surely will please you and give the best experiences in Philippines.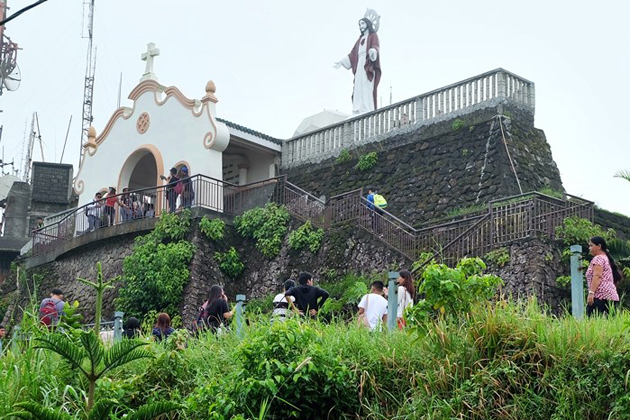 There are two ways in order to discover People's Park in the sky: you can either choose to get on jeepneys which take guest to the peak or walk uphill and leisurely spend your time for sight-seeing. On the way up, there are a lot of moment you can get a nice shot with nature or a selfie of you and your family or friends.
The first destination on the way is Shrine of Our Lady, Mother of Fair Love Statue which was built in 1974. It was the installation of the image of the Blessed Virgin Mary and the child Jesus by Hernan D. Reyes. The statue was located in a good position with a great view toward the overalls surrounding therefore, it is the most favorite photograph spot People's Park in the Sky. Just spend a few minutes here and create awesome shots.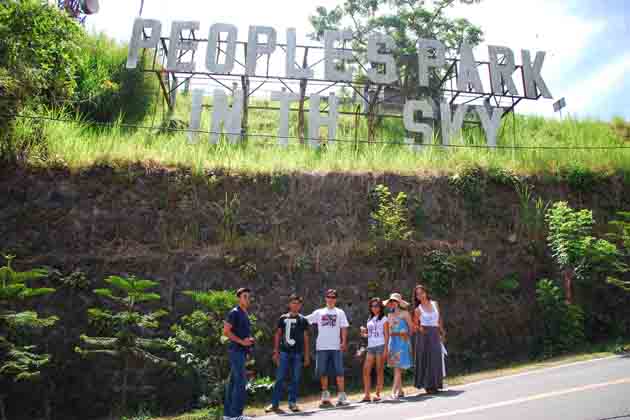 Keep walking up to the top and you will see the unfinished Palace in the Sky. The old structure with empty spots will impress you foremost. This place has been built under the order of Imelda Marcos, a Filipino president in the past with an aim to welcome US President Ronald Reagan. The construction has been stopped due to critic and became a symbol of administration's excess in Philippines's history.
"Save the best for last", it is our last destination which is also the highest peak in the park. We are welcomed with the beautiful panoramic view of Taal and Tagaytay: the evergreen forest, the bright sky, breathtaking view of the volcano. Especially if you come in late afternoon, the sun is going down with amazing sunset view.