The beautiful seaside city is always one of the top-notch destinations in Vietnam with the blue beaches, significant natural scenery and friendly locals. Along with these spots, Thap Ba Hot Spring Centre is noted as a unique and natural gift blessed by nature. It is the place where tourists can relax and unwind after a long day trip.
Located on a hill overlooking the Cai River, Thap Ba Hot Spring Center boasts a poetic surroundings with green trees and colourful flowers. All creates an enchanting natural scenery.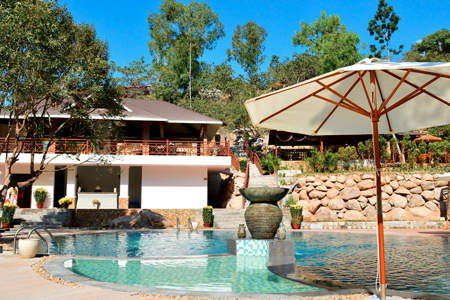 Thap Ba Hot Spring Center offer the great service such as VIP spa, mud bathing, massage and hot swimming pool. Tourists who prefer quietness and privacy can book the very luxurious package including indoor mineral water bathing and mud soaking along with massage, acupuncture therapy and much more. Its service is considered as one of the best in Vietnam and definitely satisfies you. In addition, the price is very reasonable.