Phuket shore trips to the Old Town offer a number of quirky sites to explore, none eclectic and eccentric perhaps than the Thavorn Museum.
Set in the very heart of Phuket Town on Rassada Road, Thavorn Museum is the lobby of Thavorn Heritage Hotel, which is established in 1961. The Thavorn Hotel was the first ever hotel built and also the first 5-star hotel in Phuket by a Chinese-Thai family.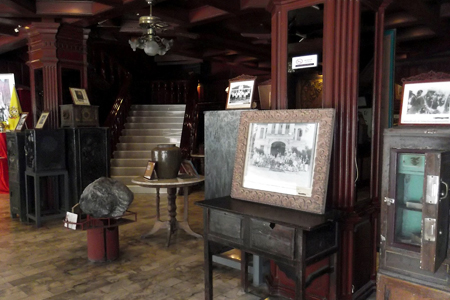 This museum is house to a number of unique relics, including old photos of Phuket and Thailand, some sculptures and antiques, tin mining equipment, toy trains, movie posters and more. One of the museum's feature is a set of swords. It is said that these swords were used in 1785 when Lady Chan and Lady Mook drove Burmese invaders away from the island of Phuket.
Stepping into this place really does feel like entering another era.