Boracay – located in the mid-west of the Philippines, one-hour flight away from Manila – is a tiny tropical island which draws global tourists' attention with its stunning beach life, dynamic watersport activities and a hustle nightlife. However, its rapidly-spreading reputation poses a new challenge to visitors – choosing a proper place among the various choices. Here are our top three recommended places that you may enjoy during the shore trip to Boracay including White Beach, Diniwid Beach and Bulabog Beach.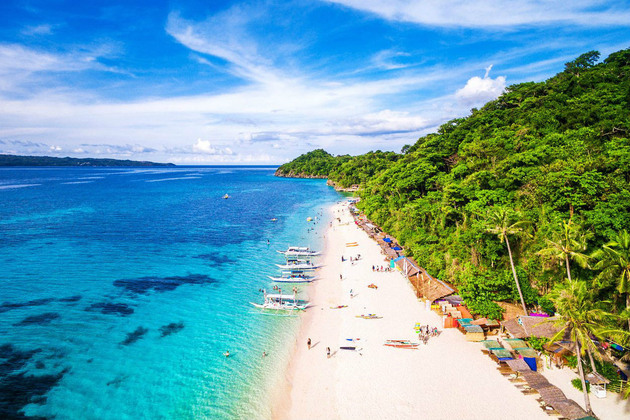 White Beach
One of the most enchanting beaches in Boracay, the White Beach is famous not only for its beautiful scenery with endless white sand and crystal-like blue water but also for its being the commercial center of the island with numerous buildings such as hotels, restaurants and malls right in front of the beach.
The beach is separated into three main areas: Station 1- the most luxurious area of the beach where the largest strand, the most expensive hotels and resorts are provided. Station 2 – the center as well as the most populated part of White Beach where people's dynamic lives happen. Station 3 – an ideal place for budget visitors because of the lowest service price.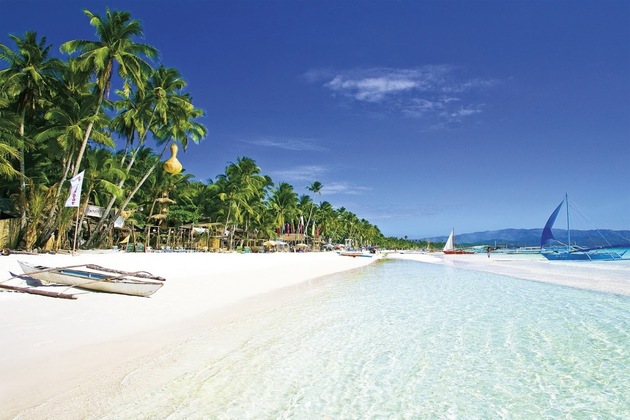 Apart from the captivating scenery, another reason that makes White Beach a global tourism trend is its diverse range of fascinating activities from watersports such as swimming, snorkeling, scuba diving, windsurfing, kite surfing, jet skiing, parasailing, cliff diving, Glass bottom boat Cruise to relaxing service like Massage and Spa offered by local women.
Diniwid Beach
If you are the ones who wish to find a breath-taking but serene and fresh location to relax, then Diniwid Beach is specially designed for you by nature. Although Diniwid is just 3 minutes walking from north of White Beach, it is not influenced by the elated and animated atmosphere of White Beach. Instead, only peaceful, tranquil and quiet seashore exits here.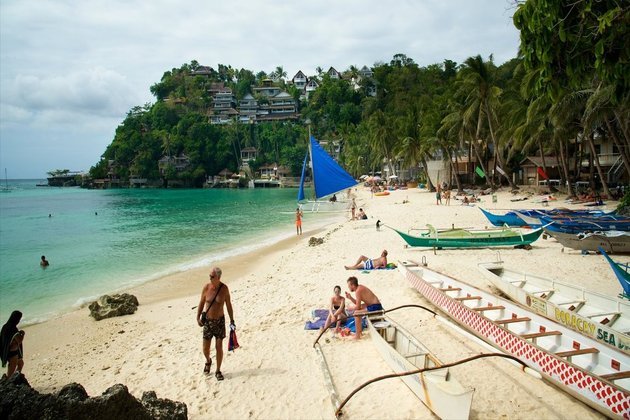 Visiting Diniwid, tourists can't miss the symbolic hotel of this beach – the Spider House made of bamboo. The hotel is located in a cliff of one end of the beach. It is right next to the sea; therefore, you can view the beautiful sea right from your rooms. The way to the hotel is also unique. To get there, you have to go through a cave, then climb up the stairs and ladders leading to the room with amazing view. Spider House is not just a hotel where you stay and leave during your trip; it should be a part of your memorable travel.
There are few exciting activities here compared to the White Beach. Diniwid is just a place where people come here to make a getaway from the hustle and bustle life outside and to recharge their batteries. So, if you are tired of your vibrant life, an escape to Diniwid will be the most appropriate choice.
Bulabog Beach
Bulabog is another main white sand beach, an alternative for the White Beach. It takes just 10 minutes to walk from White Beach to Bulabog. It can be said that this beach is the heaven for those who love watersports especially windsurfing and kiteboarding.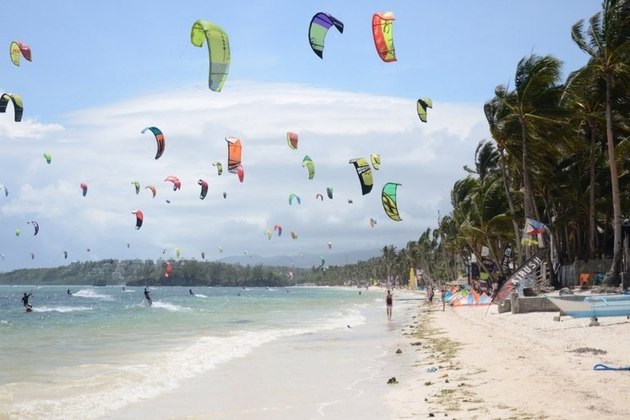 On wind-rich months from November to April, most people consider Bulabog one of the best beaches in Asia for windsurfing and kiteboarding. So, if you are either professional or amateur athletic, you may feel regret for not coming here once in your lifetime. Much paramount international windsurfing and kitesurfing are organized here annually.
All things considered, you can find any lifestyles in Boracay, from a vibrant and exciting commercial White Beach or tranquil and peaceful Diniwid to adventurous and active Bulabog.