The chaotic and buzzing Thailand loves their vibrant atmosphere too much that they celebrate hundreds of festivals per year. Each festival has its own specialties. Some are famous for epic sights, some are dominated by colorful costumes, and some have the wonderful cuisine. It is really difficult to pick the best of them. However, Asia Shore Excursions has already summarized top 5 best festivals in Thailand.
Water Festival (Songkran)
Everywhere – April
The name Water Festival must remind you about a full-energy music festival for the young generation. However, Songkran is more than this. It is the biggest and most crazy festival with the longest duration of celebration not only in Thailand but also in the whole world. During the festival, a wild atmosphere can be found in every corner throughout the kingdom with music, folk dance, soft drink, and spicy food. Thai people are drenched from top to toe by throwing water at others with water guns, hose pipes, plastic pots, buckets, and so on. These actions are not aiming to harm people but wash them over bad luck in the past year, and wish for fortune when walking in a new year. From 13th to 15th April, hopping on Thailand shore excursions can make you wet but charm with unforgettable experiences.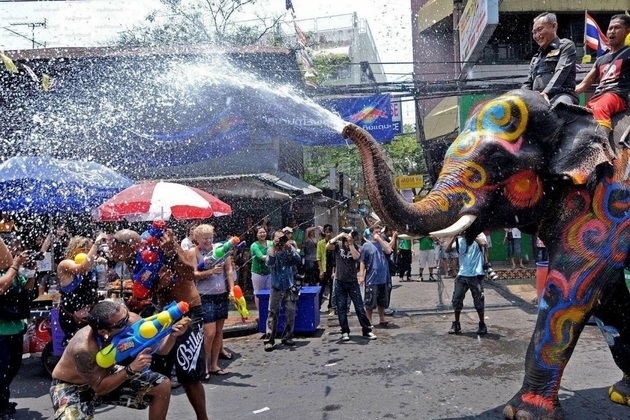 Vegetarian Festival
Phuket – October
Its name can be boring, but the Vegetarian Festival included in Phuket shore excursions is one of the weirdest events in the world. Locals make many extreme acts, especially body mortification such as swords and spiked objects penetrated their cheeks, ears, and other body parts. They also walk on hot coals as a painful sign of presenting the belief for Chinese Gods. They believe that the gods will protect them from being hurt and harmful.
The festival expresses the belief to Chinese Gods, that why it is held in the vicinity of the six Chinese temples in the town of Phuket. Those who are afraid of blood are recommended to avoid this festival.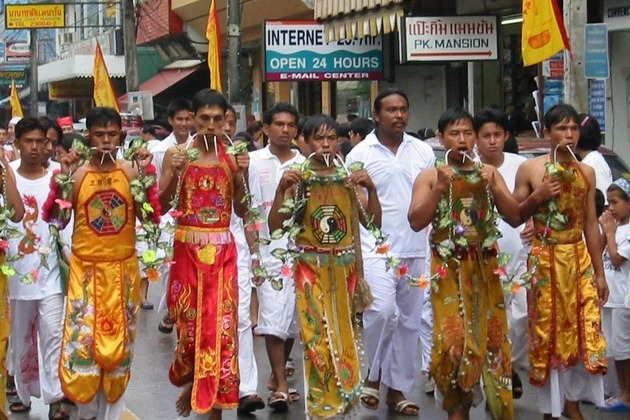 Chinese New Year
Bangkok – January or February
Chinese New Year or Lunar New Year is celebrated annually in not only China but also many countries in Asia. The festival is taken place in the bustling town of Yaowaraj – formerly the Chinatown of Bangkok. The narrow but lively alleys in this place are covered with red color during the festival which will definitely snatch your attention away. Yaowaraj is always a wonderful place to explore all year round with the hustle vibe, but in the New Year Eve, everything is getting crazier and crazier. Lines after lines of worshippers join the crowds with exploding firecrackers, dragon dance, and scrumptious Chinese cuisine.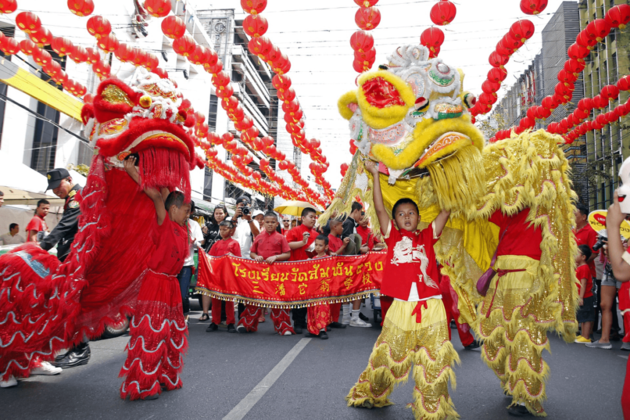 Wonderfruit Music and Arts Festival
Pattaya – December
Pattaya never shuts the volume. This festival can be a stranger in the tourism field with foreigners. However, Thai people consider it one of the most interesting festivals in the country. Held outskirts of the sex city Pattaya, Wonderfruit Festival is a music and art festival lasting three days that is friendly with environment. From Bangkok shore excursions, you can enjoy a short drive to experience the vibrant feeling in Wonderfruit Festival.
Due to attracting both Asian and Western foreigners, this festival has the features of Both Thai, Asian, and Western-style revealing in the wonderful performances and interesting workshops. Coming to Wonderfruit Festival, you will be brought through dozens of authentic experiences including a soak in the music flow of hip-hop, R&B, Thai folk, and especially EDM music performed by well-known musicians and DJ coming from all over the world. Sleepless nights are waiting with extremely enthusiastic feeling.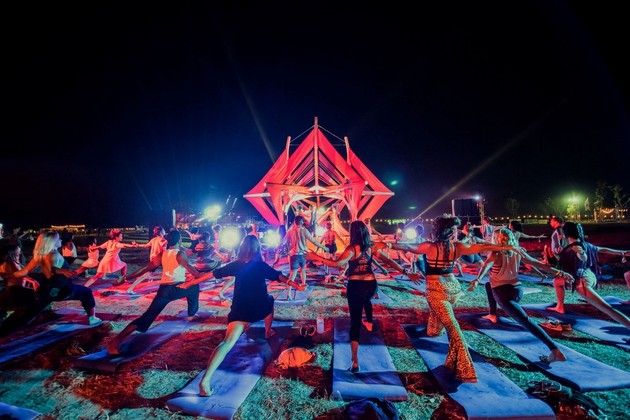 Ghost Festival (Phi Ta Khon)
Dan Sai, Loei Province – June or July
The name can make you imagine about a gloomy festival with the dark vibe or black-covering patterns. Contrast to your thought, Ghost Festival in Loei is one of the most lively, colorful, and exotic festivals. Due to the rapid development of local handicraft making industry, this festival is celebrated for three days long when local villagers wearing colorful masks and walking down the streets to perform folk dances and songs. Phi Ta Khon is the combination of animist and Buddhism beliefs that everyone can join no matter they are alive or dead – also is the origin of its name. These masks are frightful and dreadful with long nose highlighting on the garish color.