Being one of the most colorful countries in the world, Korea attracts millions of visitors by uts dramatic and impressive beauty. The country has managed to maintain the delicate balance between preserving its ancient history and tradition and embracing all the conveniences and technology of the modern world. Here are top 5 experiences should be on your list when you embark on Korea shore excursions.
1. Watch the Han River Banpo bridge rainbow show
Han River, the main river that crosses Seoul, is where the locals are interested in spending their pastime. Banpo Bridge Rainbow Fountain, which is the longest bridge fountain in the world, features different shows every day between April and October. With several parks arranged along the river by Seoul Metropolitan Government, you could either enjoy a stroll along the river or go for a picnic during the day, or even visit the Banpo Bridge at Banpo Han River Park at night for a fascinating rainbow show. There will be 200 lights illuminating the fountain as it sends up dancing, rainbow-colored jets of water in the air in synchronization with music.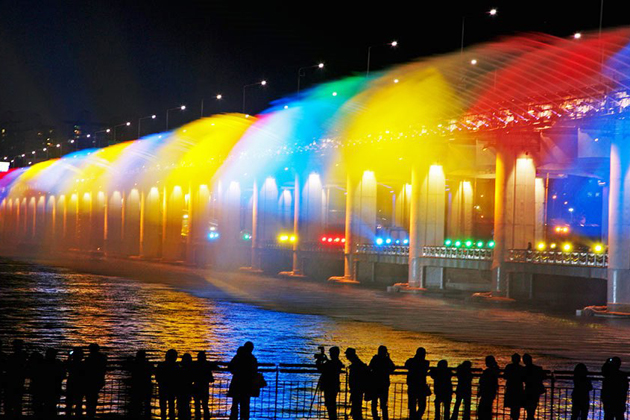 2. Visit Jeju island
Jeju, which is the country's favorite holiday destination, is renowned for its sub-tropical climate and eye-dazzling tourist attractions. Located at the southernmost tip of the Korean peninsula, Jeju Island had the honor of making nine of its geological sites to UNESCO heritage sites. Jeju boasts bountiful natural reserves, but its neighboring island Udo treasures pristine water and beautiful scenery that you might mistake for an island in the Philippines at first sight.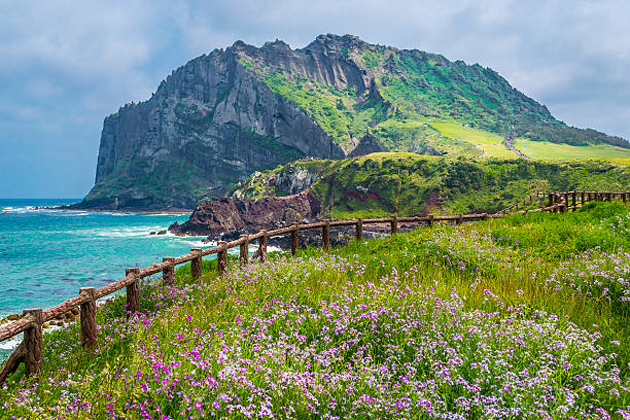 3. Shop till you drop in Myeongdong
A big hurrah for shopaholics! You are officially in the land of shopping heaven, where the malls are open till late at night, ready for your "shop till you drop." Although many shopaholics go to Myeongdong for clothing, cosmetics and luxury products, you might want to pay a visit to Namdaemun market, which is a late-night and early-morning market that runs late at night and throughout the break of dawn.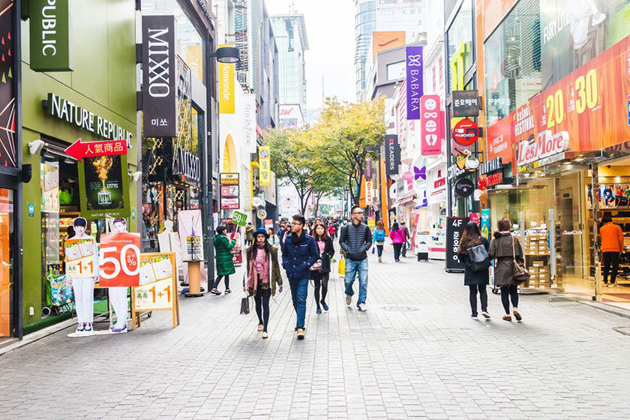 4. Endorse the Skyline from N Seoul Tower
Every big city has at least one sky tower, and Seoul is no exception. If you're one of those who love to see the city from high above, visit N Seoul Tower, located in Namsan, central Seoul. On a nice, clear day, you can enjoy a panoramic view of Seoul on the observatory deck. At night between 7:00 P.M. and midnight, the tower illuminates in dazzling colors. Choose which one you prefer; both options are definitely on the must-visit list.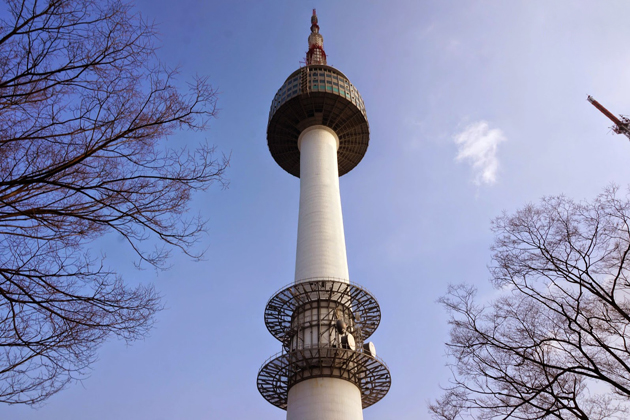 5. Attend a Hoesik
There's no better way to immerse yourself into Korean cuisine than experiencing the course of a four-hour-long dinner. You'll feast on loads of banchan, Korean tapas ranging from fiery kimchi to fresh bean sprouts, tofu and green onion pancake. You'll learn the art of grilling the Korean barbecue and find there's no limit to soju shots if an elder insists you take seven of them. Each hoesik is different depending on the workplace, so soju may be substituted for soda and after-dinner entertainment can be as tame as a latte at a café or as wild as an obligatory all-nighter at the nearest norebang. It is an occasion for you to try something you've never seen before.