Known as "Land of Smiles", Thailand always delights visitors with its stunning beaches, ancient temples modern urban sprawl. From the moment you step of the plane to the time you leave this country, you will be surrounded by the friendliest people that you could want to meet. Here are top 5 experiences that you should not miss when taking Thailand shore excursions.
Stroll through markets
From small street stalls to bustling markets, you can shop at every corner in Thailand. In Bangkok, try any of the following markets: Chatuchak, Weekend Market, in Northern Thailand, traverse the streets of Chiang Mai Night Bazaar, Wualai Walking Street Saturday Market. There are an enormous range of shops and local markets throughout the north and northeast that specialize in local handicrafts, wooden carvings, silverware, silks, pottery and furniture. Korat and Khao Yao in Nakhon Ratchasima has a popular night market. It is also worth exploring Bangkok's historic Chinatown. Chinatown is lined with hundreds of street stalls and best-known for its 100 year-old café. Do not forget to try some Thai and Chinese dishes which would make you tuck into various different flavors.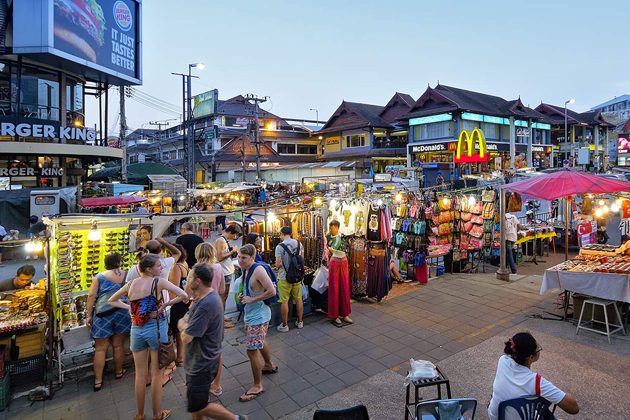 Shop on islands
With more than 5,000 miles of coastline, Thai deliver myriad stunning seascapes. Travel by long-tail boat and discover as many beaches and islands as possible. See Phang Nga Bay and the limestone rocks that are so famously photographed off Thailand's west coast, or island hop in the Andaman Sea off of Phuket and Krabi. Here's you'll discover white-sand beaches and abundant snorkeling on Ko Phi Phi Lee and Ko Phi Phi Don.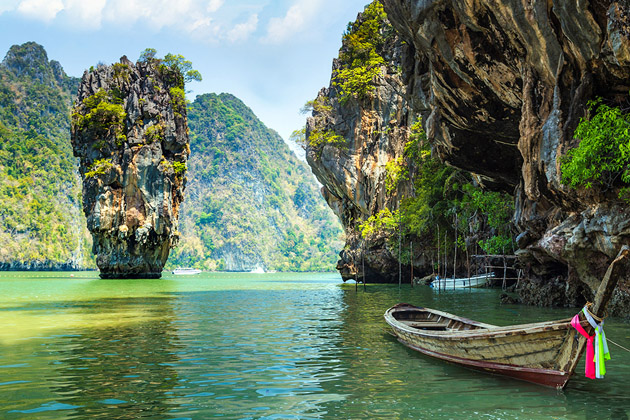 Enjoy Chao Phraya Dinner
When going on a Thailand shore excursion, a 3-hour evening cruise along Bangkok's Chao Phraya river should not be missed. Watch river life go by and dine on delicious Thai food as the in-boat band entertains you. The cruise which past the many beautiful sites along the river shores would bring romantic experiences, especially for couples.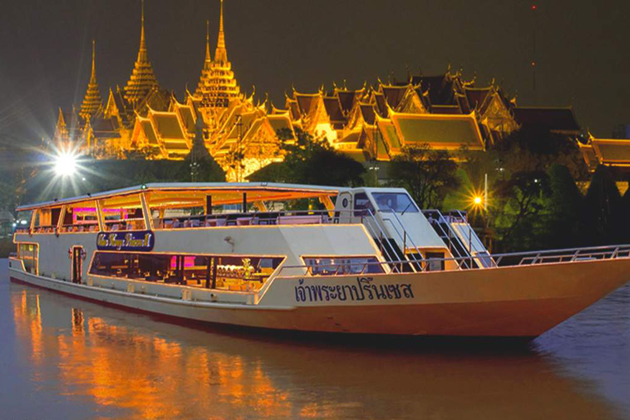 Watch a cabaret show at the Calypso Theatre
It is worth taking an evening to watch a 90-minute cabaret show at the famous Calypso Theatre, enjoying an hour-long live performance that showcases the best of Thailand's transgender performers. The Calypso Cabaret Show started over 25 years ago, and has evolved into a show assuring grade-A family-friendly cabaret entertainment with a unique Thai flair. It is an occasion for visitors to not only witness Thai transgender performers but see traditional geisha dances and Marilyn Monroe impersonations as well.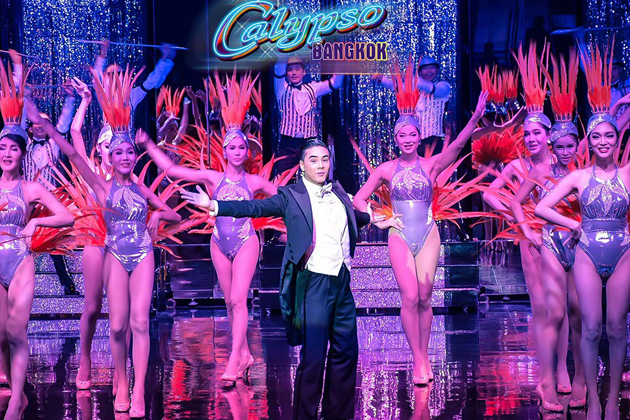 Visit Nakhon Nayok Province
A cruise to Nakhon Nayok cannot be complete without a boat ride along Khundan Dam, which is home to the world's longest Hydraulic Turret. In addition to swimming and refreshing at the lush Nangrong Waterfall, you may experience a day of adventure with an impressive variety of activities such as riding available on ox-cart or quad bikes and going white water river rafting.