Renowned for astonishingly exotic coastal landscapes, Vietnam offers one-in-a-life experiences that should be on any travelers' list. Here are top 5 experiences not to be missed when going on Vietnam shore excursions.
Marvel at Halong Bay
This site does not come as a great surprise but actually your cruise cannot be complete without a visit to Halong Bay. It is worth admiring thousands of limestone karsts jutting skyward from emerald waters in this UNESCO World Heritage-listed seascape. The optimal way to watch it is to hop on a traditional boat between islands, including scenic Cat Ba, home to a national park. You may float amongst the towering limestone rocks while dining on delicious Vietnamese cuisine, especially fresh seafood.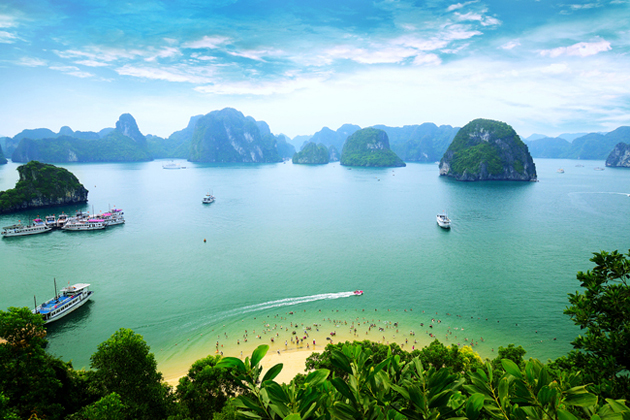 Stroll along bustling Old Quarter in Hanoi
Being a symbol of Hanoi, the Old Quarter originated in the time King Ly Thai To chóe Thang Long as the capital in 1010. Throughout more than 1000 years, the streets remain their architecture and many of them have still sold crafts since 15th century. It is an occasion to explore the locals' daily life, the old-style narrow streets and houses, the colorful souvenir shops, and of course trying some of the most striking traditional foods of Hanoians. Devour a delicious bowl of pho on a bustling corner or follow the fragrant smoke emanating from a sidewalk brazier, where marinated pork sizzles.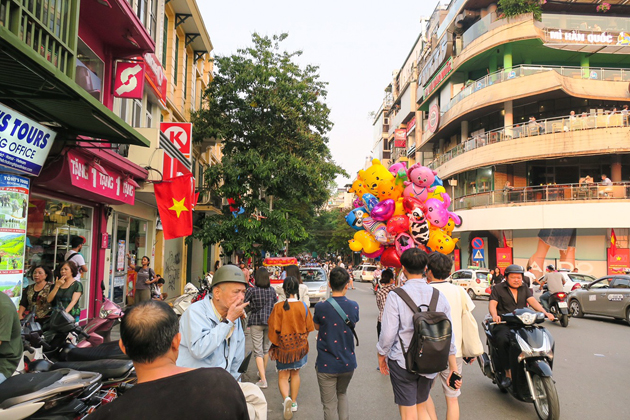 Admire night view in Hoi An
Hoi An is an enchanting port town characterized by an incredible state of preservation with a relaxed vibe, perfect for shopping, cycling and eating. It offers some of the most densely-concentrated sights in Viet Nam with its old streets bordered with ancient houses and assembly halls, its pagodas, temples, ancient wells and tombs. The architecture of Hoi An features a harmonious blend of Vietnamese, Chinese and Japanese influences. Throughout many centuries, this little town is still respectful of its traditions, folk festivals and culinary art. Set in a quiet environment, Hoi An is surrounded by peaceful villages that have crafts such as carpentry, bronze making, ceramic. At night the waterfront comes alive with music and noise coming from the many bars and restaurants, and it's an ideal destination to traverse and indulge yourself in the evening.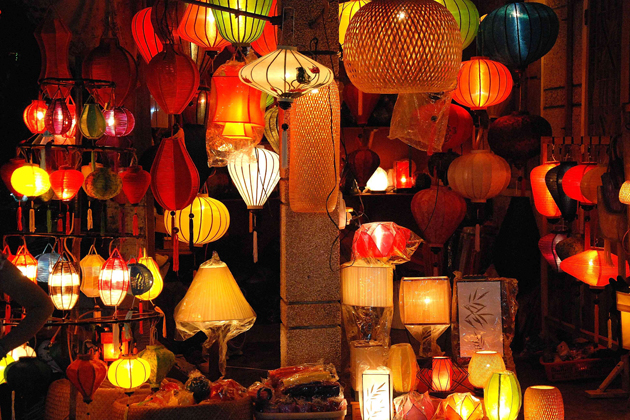 Float along Mekong Delta
As Mekong Delta is home to an abundant source of ethnic tribes and blossoming fruit orchards, this patchwork of waterways are full of floating markets, mangrove swamps, and emerald-green rice paddies. Myriad rivers, canals, tributaries, and rivulets overflow with fish, and the rich alluvial soil significantly contribute to an abundance of rice, fruit, and vegetables. Lush tropical orchards, floating markets, quaint towns, delicious food, , and lazy brown rivers and canals add to the photogenic wonder of the place. It's a land imbued with ancient and modern cultures, from the Funanese to the Khmer, Cham, and Vietnamese.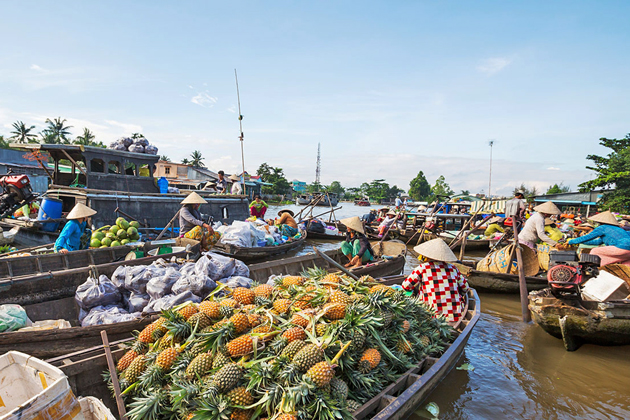 Visit Ho Chi Minh City
A visit to Ho Chi Minh City brings travelers a harmonious combination of the ancient and the modern. It is characterized by ancient pagodas and temples alongside old wooden shops that sell merchandise such as silk and spices. Meanwhile, the city is also home to skyscrapers, posh malls, classy restaurants and bars, as well as high-end hotels. It may be a modern metropolis, but it still exudes the history and culture of Vietnam. Reunification Palace is obviously the place to visit due to its significance and archival of Vietnam War. Other most recommended ones are: War Remnants Museum, Ho Chi Minh Museum, Revolutionary Museum and Vietnam History Museum.