Taiwan features a wide range of attractions that make it incredible destination to reach. Located on the edge of the Pacific Ocean, Taiwan is characterized by breathtaking sceneries and delicious dishes. Here are 5 experiences should not be missed if you have a chance to take Taiwan shore excursions.
Dim in the hot springs
It is easy for you to seek a saltwater hot spring on Green Island. Hot springs are supposed to strengthen energy levels, cure most ailments, treat chronic fatigue, eczema and arthritis. There are more than 150 hot springs throughout Taiwan, so whatever your preference there is a choice for you. It is worth noting that some hot springs are separated by gender. You are also provided with a large range of water temperatures, showerheads and water massagers — the perfect way to indulge yourself after hard working days.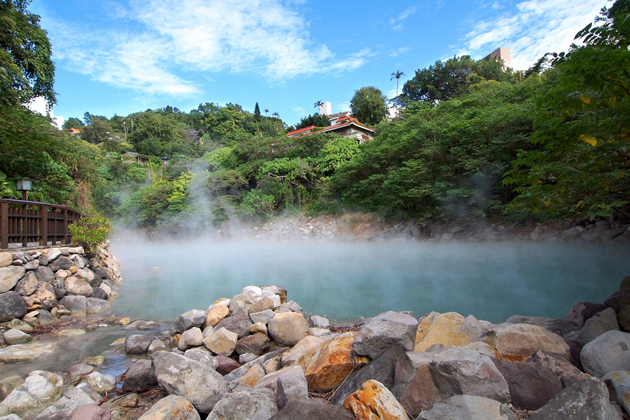 Drink traditional Tea
Tea plays a crucial part in Chinese culture in the past as well as at the present time. This tradition is still cherished in Taiwan. Taiwan has a host of teahouses and their local specialty id Oolong Tea. The way of enjoying tea is a slow, thoughtful, and relaxed experience. Before people can even think about tasting the delicate leaves, the cups must be doused with warm water; the leaves must be briefly rinsed and soaked; the aroma must be wafted from the smelling cup. And then, finally, after the proper etiquette has been displayed and anticipation built up, the doll-sized teacups can deliver the long- awaited reward.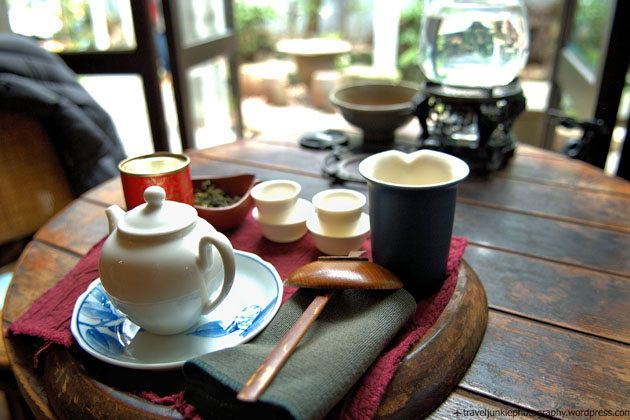 Stroll along the port and harbor area of Keelung City
Keelung City's downtown area is rather small and easy to reach on foot. It is renowned for Miaokou Night Market which is one of Taiwan's more traditional food-focused night markets and get ready for a few fair games, cross paths with friends and try some delicious seafood at reasonable prices. In addition to fresh seafood, you may also taste a few must-try snacks such as stinky tofu, oyster omelets, bubble tea, etc.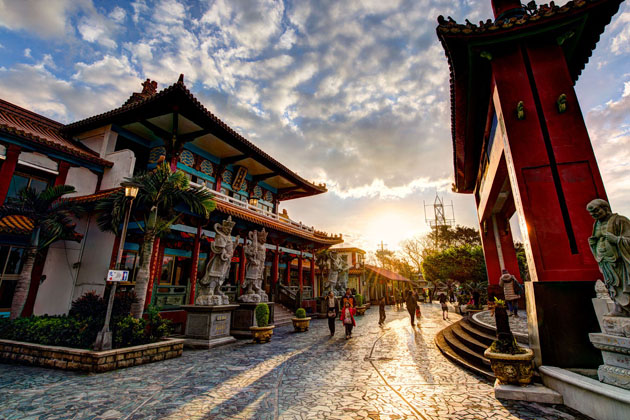 Release a sky lantern
Lantern festival is an occasion for you to send your prayers up to the heavens. One of the most boisterous events in Taiwan, the Pingxi Lantern Festival, involves releasing hundreds of paper lanterns into the sky. Join hundreds of locals as they scribble their wishes upon DIY lanterns, light the kerosene-drenched paper inside, and watch the hot air lift their wishes to the deities above. The small alleyways and traditional houses of Pingxi provide an especially quixotic ambiance. Just be careful you don't light your entire lantern on fire. If you don't want to brave the crowds, you can easily purchase a lantern and light one on any of Taiwan's beaches.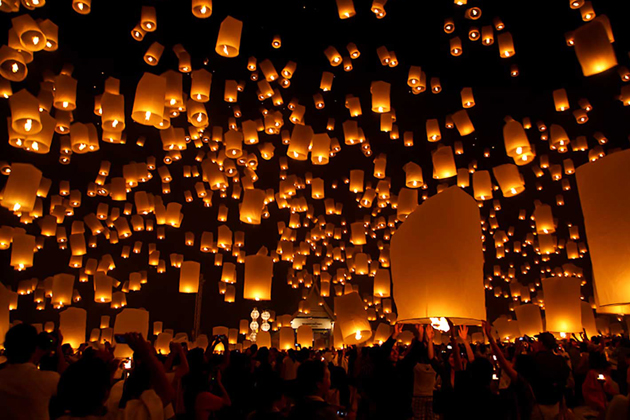 Visit a theme restaurant in Taipei
Taipei has an impressive variety of theme restaurants with the cutest decor, including venues featuring Barbie, Hello Kitty. Some restaurants transfer the serious atmosphere of particular places like the toilet, hospital, and aircraft cabin into a fun and totally different mood. Surprisingly, you'll normally find more adults than children posing for photos and going on dates here. The food isn't the best, but the experience of eating at any of Taipei's restaurants is certainly not to be missed.