When you have a chance to visit the capital of Japan on Tokyo shore excursions you should take your time to explore Tsukiji Fish Market, where is considered as Fish Wall Street in Japan.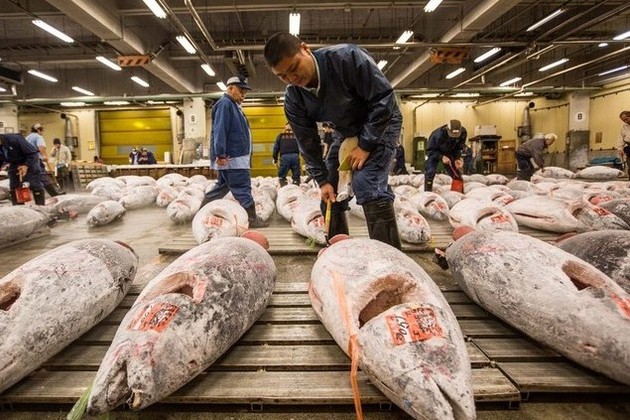 Tsukiji Fish Market is a large wholesale market for fish, fruits, and vegetables in the capital Tokyo. The Market is well-known for consuming the best fresh fish in the world, distributing over 2,000 tons of marine products each day.
Setting your foot in Tsukiji Fish Market, you're mesmerized by the maze of the various kinds of fresh seafood and the busy and quick rhythm of the labor life from the sound combination of scooters, trucks, sellers, and buyers around. Strangely, it makes Tsukiji Fish Market so different and attracts many tourists over the years.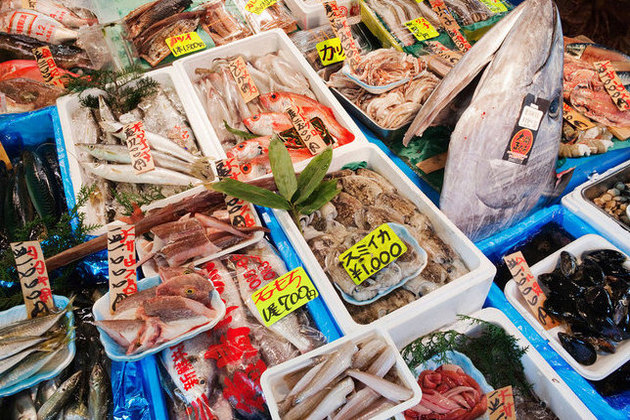 Tsukiji Market includes an outer market and an inner market. First, you'll visit the outer market consists of a few blocks of small shops and restaurants with all sorts of food-related goods, knives, and fresh seafood. Then you'll head to the inner market – the most interesting place for each tourist.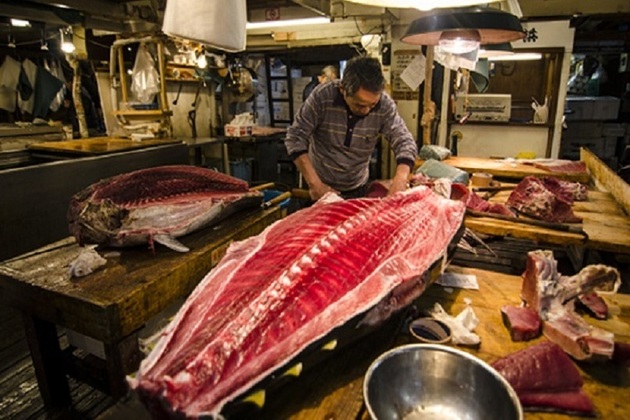 Many visitors wish to come to Tsukiji Market because of the tuna auction, which is limited to 120 visitors per day. However, to watch the famous tuna auction, you should get the market at around 3:00 am, or even earlier to ensure to get perfect spot. Especially, the market doesn't open on Sundays. You can record videos and take as many pictures of the fish as you like but don't let flash involved because in the past many people doing the auction were affected badly.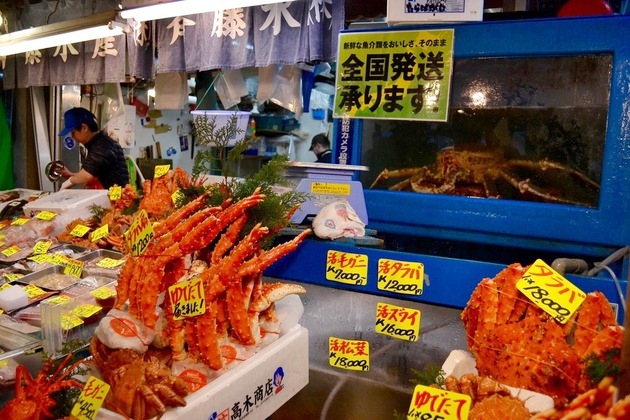 Besides the tuna auction, Tsukiji Fish Market makes you be excited by the value and nearly 500 kinds of seafood sold per day. You'll have the opportunity to see the star of the market – Pacific bluefin tuna, regarded by the Japanese as the "sushi king".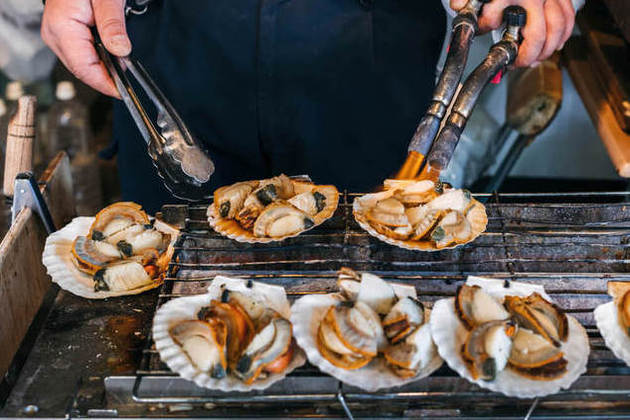 To have the best trip to the most famous market in Tokyo, you shouldn't bring large bags or suitcases, wear high heeled shoes or sandals, smoke on the market and touch anything. Moreover, you can enjoy some fresh and delicious Japanese food in the market like Horumon Don, Fresh sea urchins, Grilled eel, Large oysters, Sushi and Grilled fish wrapped in corn.