Sitting on the banks of Nhue River, around 10km southwest of Hanoi Old Quarter, Van Phuc Sink village, which is Vietnam's oldest silk village with a history dating back over a thousand years, is a perfect destination to stock up on fabric, pre-made clothing and scarves at prices slightly cheaper than any other places in Hanoi. Of all Vietnam's many officially designated crafts, Van Phuc silk is perhaps the best known and best developed. It is renowned for its smooth, light weight, and elegant appearance.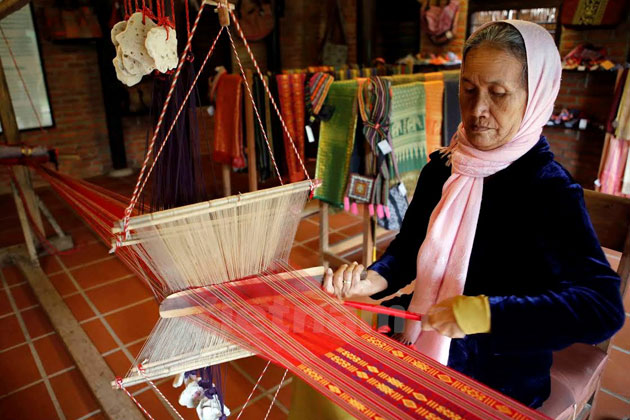 There are more than 700 households involved in silk production, taking up roughly 60% of households living in the village. They create a town of silk consisting of 3 main streets lined with over 100 shops where tourists may see up close how silk is produced, both with modern methods and traditional looms. These shops sell eye-catching and high quality silk products so tourists may purchase various beautiful shirts, crafts, ties, dresses and many other things made of silk available, or select the most suitable materials to then get customized products.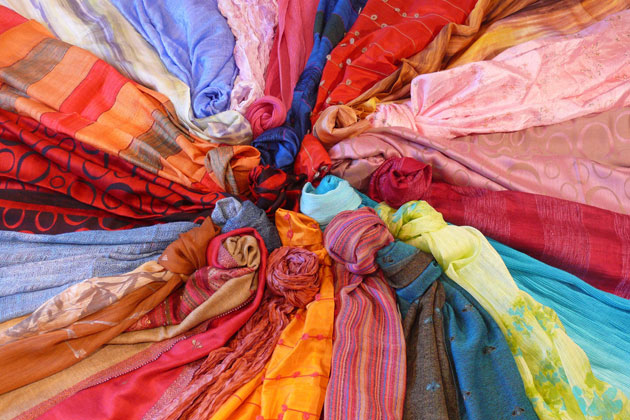 In general, the most striking characteristic of Van Phuc silk is warm in the winter and cool in the summer with light weight and smooth appearance. Decorative patterns on silk are diverse such as Song Hac sample, Tho Dinh sample, Tu Quy sample and it always follows the traditional methods. Today, to satisfy various demand for silk of the market, Van Phuc silk producers have expanded their silk and garment goods like embroidered silk, wrinkled silk, double layers and more colors for silk products. In addition to be lured by the world of best silk in Vietnam, visitors to Van Phuc may be impressed by typical manner of an ancient village in the north of Vietnam with banyan tree, well, communal house, and the sound of power-looms everywhere. Today, although the weaving has been mechanized for higher productivity, there are still simple manual looms in some houses retaining intact traditional values that help tourists contemplate the genuinely traditional Vietnamese method of making silk.