Situated at Dien Bien Phu, Ba Dinh District in the heart of Hanoi, the Military History Museum is about 600 m from President Ho Chi Minh's Mausoleum. Opened on the the occasion of 15th anniversary of establishment of the Vietnam People's army, the museum serves as the headquarter of the army museum system.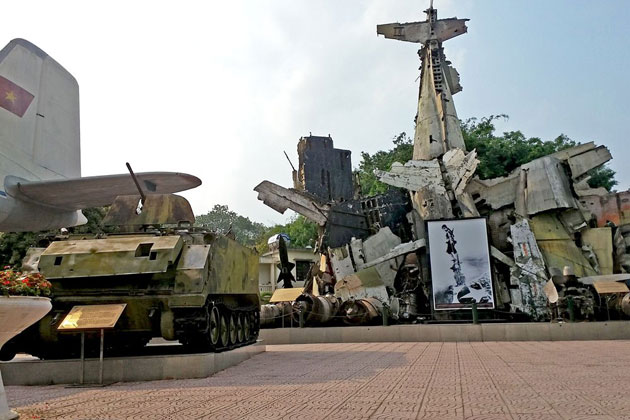 Covering a total land area of 10,000 square meters, the museum collected, stored and displayed 150.000 artifacts, encompassing many artifacts, collections and valuable history that reflect the war against enemy. The display system includes outdoor and indoor system with the area of 3,200 square meters with 2.500 artifacts. In the first floor of the museum, there have 3 rooms: the first room about the military from the Hung Kings period until Ngo Quyen defeated the Han army at the Bach Dang River in 938. The room in the middle has a statue of Ho Chi Minh President and the images in the first Indochina War in Vietnam (1858-1945). The last room shows about the fight from the Ly to Nguyen dynasty. Many artifacts of historical value are displayed here such as bike in Dien Bien Phu campaign, MiG19 and MiG21 aircraft, Sam 2 and Sam 3 missiles in the campaign against America, especially, the tanks entering the Palace in the center of the room.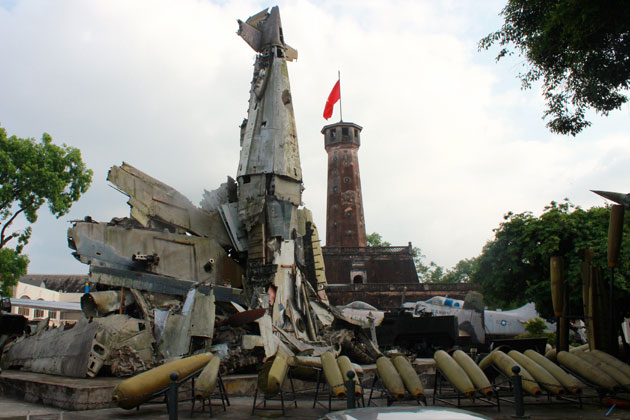 The museum content covers the six following periods: The history of the Vietnamese nation and the birth of the Vietnam People's Army, The Vietnamese struggle against French colonialism, The Vietnamese struggle against American imperialists, The Vietnam People's Army on the path to a regular modern army, The People and the Army are oneness, and will be invincible, Piece of weaponry displayed in the museum courtyard (such as airplanes, tanks, heavy artilleries, rockets, mortars, bombs, and so forth), After your time here, you will realize that the museum is the concentrated embodiment of the Vietnamese people's spirit revealed in President Ho Chi Minh's writing: "Nothing is more precious than independence and freedom" in the historic Nation's Independence Proclamation.