Sitting on an island along the bay from Nha Trang Beach, Vinpearl amusement park is a huge theme park offering Vietnam's best entertainment options. It is accessed by cable car that links Nha Trang city to this island resort. The 3,320 m long ride brings stunning landscapes of the bay and a commitment of the fun-filled day.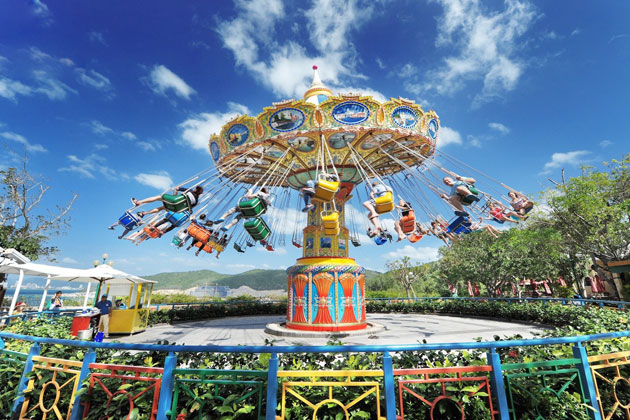 Considered as a fantasy world, the park is the leading attraction which provides almost everything you would desire from a top notch entertainment area, even much more. It includes an extensive collection of water slides with various names such as space hole, tsunami, black hole, and kamikaze. The 900-metre long lazy river features gentle floats and visitors will wear swimming rings, whilst, the wave pool emulates different sea conditions, from choppy to very stormy. The very young have their own kids' pool with chairs and umbrellas for supervising parents.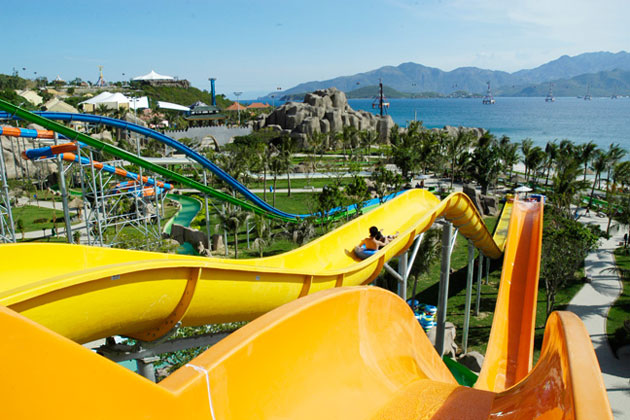 A cable car ride, waterpark, underwater aquarium, a shopping mall, gaming zone are just a few of the exhaustive recreational options available in Vinpearl. The park also provides video games, Rodeorides, 4D movies and especially, for adrenalin-seekers, there are more than 20 serious slides like a sled, roller coasters, etc. Some slides you have to do yourself others you can go together. Sometimes even with 6 people in one slide. If you want to get away from the bustle, the 400-metre long sandy beach which is part of the amusement park is the place to relax and watch the sunset. There is a shopping mall with an array of boutiques selling anything from brand clothing items to jewelry and local handicrafts and souvenirs. For meals, Vinh Xanh restaurant serves a variety of fast food including fruit juices and drinks. Nearer to the beach, the Food Village offers a set menu and a-la-carte dishes from its terrace overlooking the sea.