Nestled on a small island in Koh Samui's corner, Big Buddha temple is a famous destination for both international and domestic visitors included in Koh Samui shore excursions.
Boasting the splendid setting and two majestic Buddha images in pavilions, Big Buddha temple is well-known for the golden, 12-meter seated Buddha statue with the ornate details.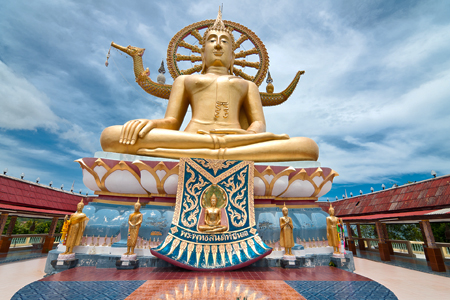 The giant statue was erected in 1972 and ever since it remains the iconic landmark of Koh Samui. It is too big that upon approaching Koh Samui from the air, you will notice the giant Big Buddha sculpture at first. Illustrating the moment when Buddha was successful in subduing temptations and dangers by meditating and calm, the pose has become the emblem of steadfastness, purity, and enlightenment.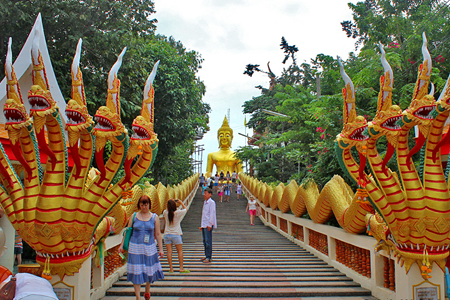 As the others, Buddhist temples all over Thailand, Big Buddha temple is the main center for the cultural activities for residents on the island. So every day, Buddhist devotees come and make offerings while tourists come and enjoy the scenic sea view as well as observe this sacred rituals.