Among the points of interest in Koh Samui shore excursions, Namuang Waterfalls, which are situated about 12 km south of Nathon Bay, are regarded as the hidden gems. This stunning set of two cascades will satisfy anyone visits Koh Samui but are craving for another feature of the island.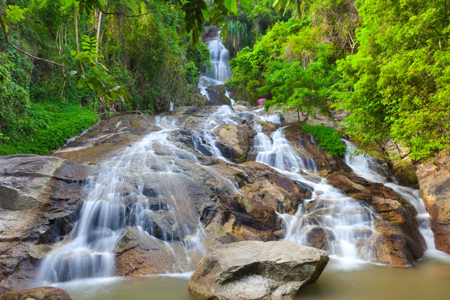 Although Koh Samui boasts several waterfalls, its most famous oasis are Namuang 1 and Namuang 2. If the first ones is a getaway of heat with strong water's flow and a scenic natural pool, the second ones are the highest in Koh Samui and definitely are the best choice for travelers who'd love hiking. Surrounded by lush jungles, these attractions can be suitable for visitors with a reasonable level of fitness. Despite some steeped and slipped places, on the way to the waterfalls tourists can enjoy picturesque scenery.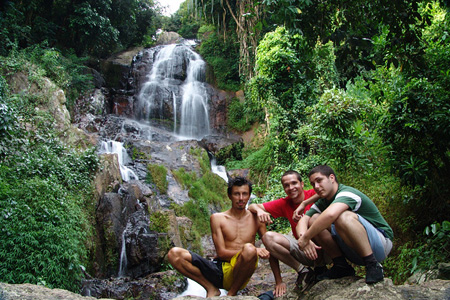 Besides, Namuang Safari Park, which is sandwiched between two waterfalls, is a plus. Here, there are elephant's rides, monkey performances and some entertainment that will delight you.
It's easy to tour both waterfalls on the same day. Discover Koh Samui's significant landscapes, hiking trails, and lush tropical foliage. A visit to the Namuang waterfalls is a must for any holidays on Koh Samui.