Upon picking up at the port, your driver and guide transfer you to the mainland of Shizuoka. Visit 1000-year-old Fujisan Hongu Sengen-Taisha Shrine which is the starting point of Mt. Fuji climbing journey. Once being one of the largest and grandest shrines, Fujisan Hongu Sengen-taisha was built in the featured Sengen architectural style with an impressive appearance. After various earthquakes and other natural disasters, the shrine nowadays only remains the tower gate, outer and inner shrine.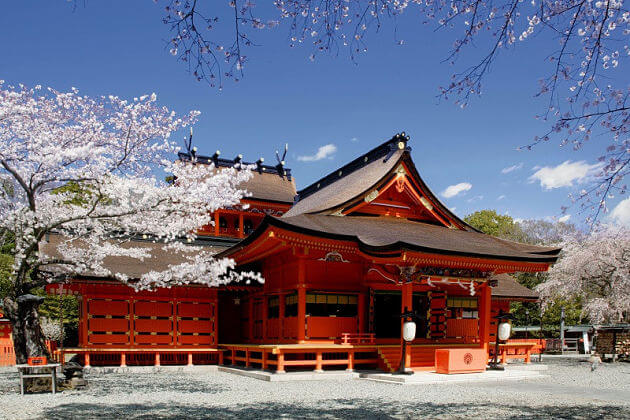 Leaving that Japanese religious site behind to step into the must-see natural sight of Shiraito Falls. Created by Mount Fuji's eruptions, Shiraito Falls are spring water rushing down from a fault slip of lava, together with blends with green scenery surrounding. Its breathtaking view marks the falls becoming a UNESCO World Cultural Heritage Site. Stand on a stable bridge, you can taste all the beauty of this God-blessed attraction.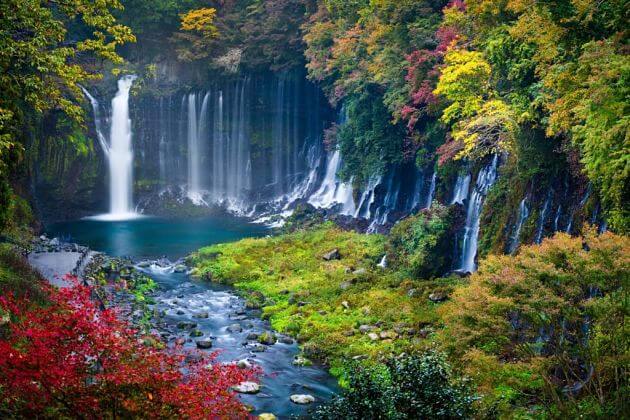 After that, head to Miho no Matsubara beach where you catch the clear view over Mt Fuji. The beach is home to thousands of pine trees lining up, combine with energetic white waves and deep blue ocean creates magnificent scenery. Moreover, the white-top Mt Fuji far away behind as a perfect background that you cannot see anywhere else. Listen to your guide telling about ancient legends while gently strolling along the beach. The trip ends with a drive back to Shimizu port.