English-Speaking-Guide waits with welcome-board and proceeds to your Shimizu shore excursion by chartered car, it takes about nearly 100 minutes heading to Gora. On the way, relax by enjoying the natural scenery of Hakone National Park, which consists of several popular places such as the Mount Fuji, Fuji Five Lakes, and the Hakone.
Arriving in Gora, you take the ropeway to Owaku-dani Valley, a volcanic valley with active sulfur vents and hot springs, famous with its scenic views, volcanic activity, and especially, Kuro Tamago, the special eggs with the black shells and smell slightly sulfuric, eating one is consider to bonus seven years to your life. Come closer to the valley, you can notice the typical smell of sulfur, and a variety of hot air evaporates like an industrial factory that creates a mesmerizing picture revealed the power of nature.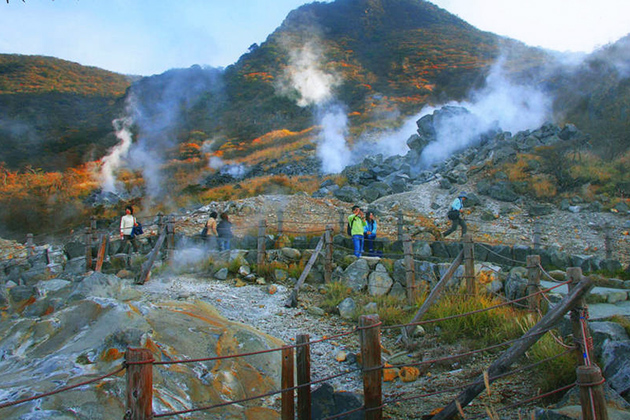 Afterwards, enjoy the scenery of the Japanese symbol – Mount Fuji – the nearly perfectly shaped volcano has been worshiped as a sacred mountain and experienced big popularity among artists and common people throughout the centuries. Plenty of viewpoints and attractions are easily accessible with the sensational panoramic views of splendor mountain around with trees combines with turquoise water under the foot of the mountain, create an unforgettable experience. Your Hakone shore trip finishes by heading back to port for your cruise departure.