Discover Qingdao and its legendary beer in this exciting 1-day Qingdao tour from cruise port. Visit major highlights including Zhanqiao Pier, Zhanqiao Park, St Michael's Cathedral, Little Fish Hill Park, Badaguan Scenic Area and Tsingtao Beer Museum for insights into the city's history.
Your tour begins with pickup from Qingdao Cruise Terminal by your guide and driver, who'll transfer you to Zhanqiao Pier, which is also known as Qianhai Pier, Nanhai Pier or Big Dock. Originally built in 1931 and renovated in 1985, the pier is now 440 meters long and 8 meters wide. Its image has become the official logo of the locally brewed Tsingtao beer. Climb to the top floor for a breathtaking view of the sea.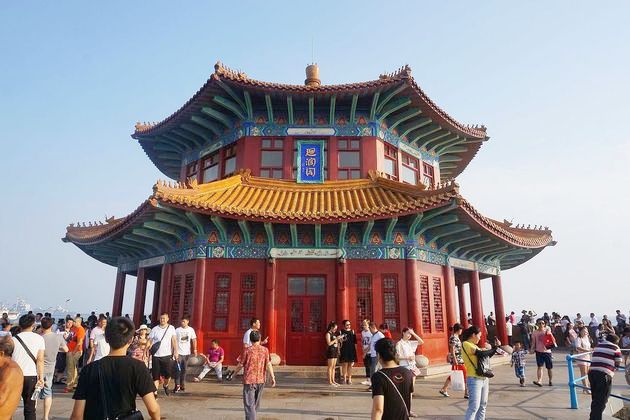 Continue on to Zhanqiao Park before visiting St Michael's Cathedral. Built by German missionaries on the top of a centrally located hill, the cathedral is one of the major historic sites in the city. After a delicious local lunch, head to Xiao Yu Shan Yuan (Little Fish Hill Park), a spectacularly designed park and recreation area. It also offers incredibly amazing views of the Qingdao city only at the height of 60 m (197 feet). Walk along the stairway and find your way to Number One Bathing Beach, Huiquan Bay, Small Qingdao Island, Zhan Bridge, Lu Xun Park and other mesmerizing sights.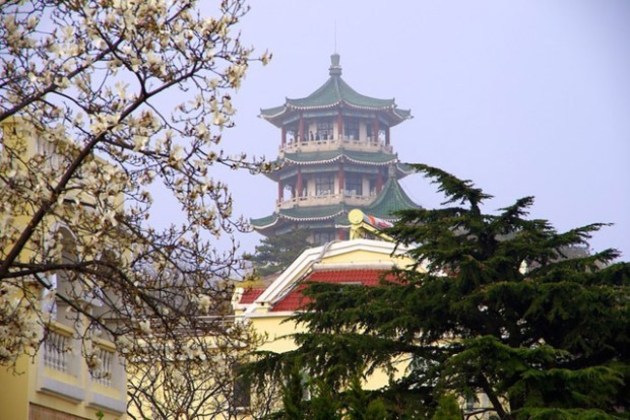 Next, travel to the east side of Qingdao to visit Badaguan Scenic Area. Stroll through its lush seasonal gardens and enjoy the wonderful views of German-styled buildings. Complete the tour with a visit to Tsingtao Beer Museum, which celebrates the namesake brewery. Learn about the long history, achievements and recognition of Tsingtao beer, which was founded by Germans in 1903. Return to the port for your cruise departure. Trip ends.