Although was formerly the capital and now is the trade center of Myanmar, Yangon still maintains the pure heart of Buddhism and the immaculate soul of people here. This 3-day Myanmar shore excursion to Yangon and Bagan will make you get a glimpse of the spiritual life of Burmese. Lost in colorful markets lined up by a plenty of stores selling different kinds of goods, dip into several sacred gilded temples and pagodas, and enjoy a fantastic experience having the bird-eye view when hopping on the flying balloon over the city.
Brief Itinerary

Day 1: Yangon City Tour – Fly to Bagan
Day 2: Balloon over Bagan – Temple Tour – Fly to Yangon
Day 3: Yangon half day tour – Thilawa Port
Day 1: Yangon City Tour – Fly to Bagan
Mingalabar! Welcome to Myanmar!
Meet your private guide in the Thiwala port and then your professional driver will transfer you through downtown to enter the center shining with fabulous architecture structures. The first place you visit in Yangon shore excursion is the Chauk Htat Gyi which is well-known for the 70-meter long reclining Buddha with the feet carved with traditional symbols. People gather here to pay homage and pray for luck and blessing.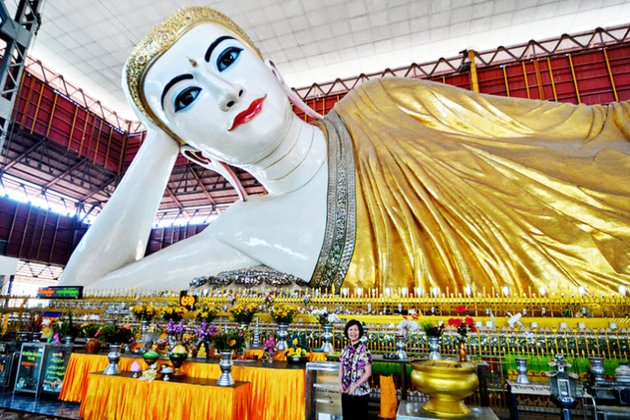 Then head to the stunning Shwedagon Pagoda, marvel at the glittering gold stupa, and learn about the religious life of pilgrims and monks. If time permits, visit the British colonial buildings. Marvel at the old charms of magnificent colonial architecture as you stroll through the City Hall, Inland Water Transport Building, Custom House, and the Stand Hotel – one of Southeast Asia's historic colonial hotels. Then transfer to airport for late flight to Bagan. Overnight in Bagan.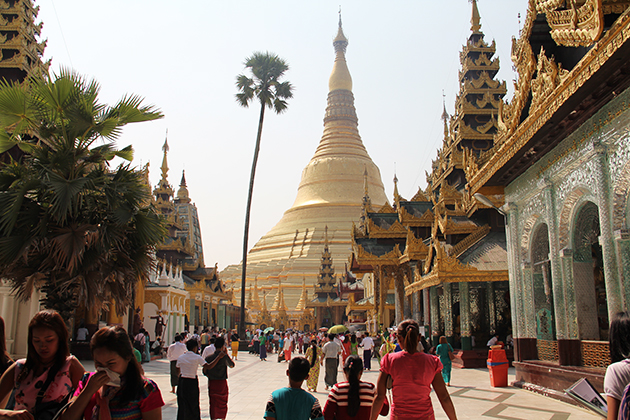 Day 2: Balloon over Bagan – Temple Tour – Fly to Yangon
Sightseeing early in the morning to see the majestic land of temples – Bagan with Hot air balloon over Bagan
Your Myanmar shore excursion continues with a visit to Nyang U Market – the popular market where you can have a look at the daily life of local people.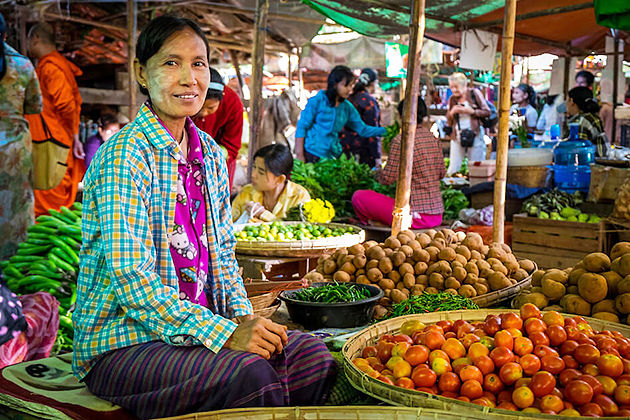 Next, move to Shwezigon pagoda. This significant religious site served as a prototype for later stupas built throughout the country, and also is an essential part contributing to the durable relationship between traditional Burmese religion and Theravada Buddhism.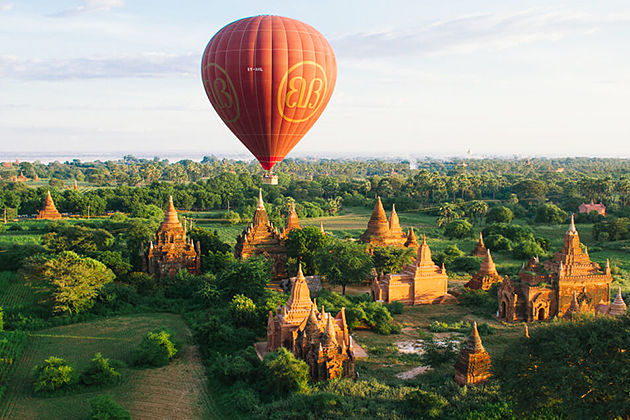 Afterward, head to Khay Min Ga Temple providing the stunning panoramic views of various monuments surrounding. The next spot is Ananda Temple – the combined masterpiece of architecture from Myanmar and India. After a savory lunch tasting Myanmar cuisine, enjoy a free time at a lacquer ware workshop to get a glimpse of traditional techniques of craftsmen while witnessing a variety of unique and delicate items.
Continue to a collection of religious sites included Sulamani Guphaya Temple, Htilominlo Temple, Manuha Temple. In the afternoon, hop on a flight back to Yangon.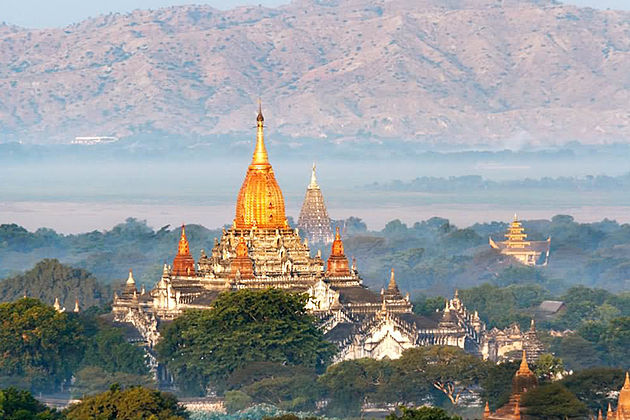 Day 3: Yangon half day tour – Thilawa Port
After a delicious breakfast, head to the sprawling 75-year-old Scott Market. Soak in a plenty of interesting Burmese souvenirs selling amazing products from lacquerware to gems and jewelry. Bargain at the stores to have the full experience tasting the Burmese market atmosphere!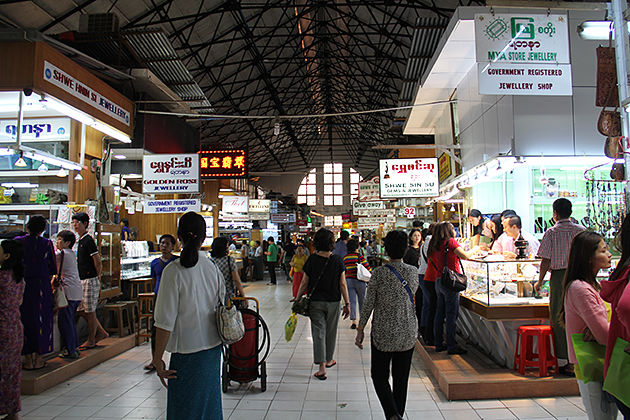 Then hop on a drive to visit Little India, China Town, and Sule Pagoda. The place is an unidentified neighborhood in Yangon, a melting pot of migrants from India and Bangladeshi Muslim full of colonial style buildings and large food market where you can find everything especially fresh fruit such as mango, rambutan, chapatti, samosa and more. Then, stop at the Karaweik Hall royal floating barge for some memorial photos before leaving Yangon to Thilawa Port.