Explore the religious side of Myanmar on this fascinating 2-day shore excursion in Yangon and Bagan. Visit prominent sacred sites including Chauk Htat Gyi and Shwedagon Pagoda in Yangon as well as Shwezigon Pagoda, KU Byanuk Gyi Temple, Khay Min Ga Temple, Ananda Temple, Mingala Zedi Pagoda in Bagan. Delve into its historic colonial past at the National Museum and Downtown Yangon where major British architectural monuments are found.
Day 1: Cruise Terminal – Yangon – Bagan
Upon pickup from Thiwala port, meet your private driver and guide who'll take you 25km northward to Yangon. Start the trip at Chaukhtatgyi Paya (or Chauk Htat Gyi Buddha) Pagoda, which houses a magnificent 65m-long reclining Buddha donning a crown encrusted with diamonds and gems. Next, visit the sacred Shwedagon Pagoda, located atop of a hill. Start from the foot of the hill, and follow your guide on a long entrance stairway to the main terrace, passing by various markets, worships, and monasteries. Learn about the daily life of local dwellers in the immediate vicinity and Burmese Buddhism as you visit the monks. If you don't want to climb, elevators and escalators are also available. As you come up from the covered walkway, marvel at the glittering marbled main terrace, dotted with holy worship halls and pavilions. Take off your shoes before venturing deep inside to listen to your guide introducing Myanmar spiritual beliefs.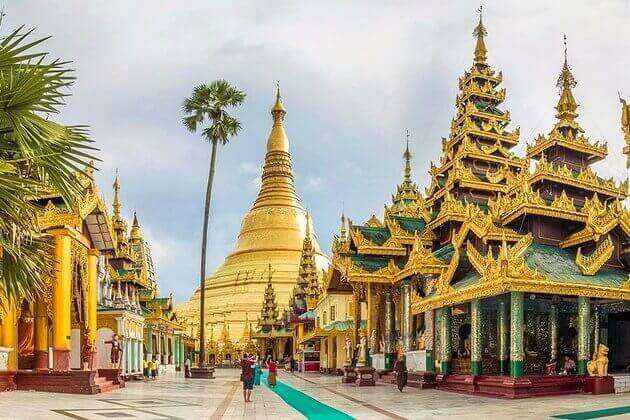 Follow your guide downtown to discover British colonial buildings. Marvel at the old charms of magnificent colonial architecture as you stroll through the City Hall, Inland Water Transport Building, Custom House, and the Stand Hotel – one of Southeast Asia's historic colonial hotels. After lunch in a local restaurant, travel northwest to visit National Museum. Its main treasure – the impressive gem-encrusted Lion Throne that belonged to the last king of Myanmar – makes up for the inadequately labeled and lit exhibitions. See the ostentatious lifestyle of the old kings as you stroll through the display of lavish beds, gold rugs, ivory kitchen chairs, and embellished ceremonial attires. End the day trip with a 1-hour flight to Bagan. Overnight in Bagan.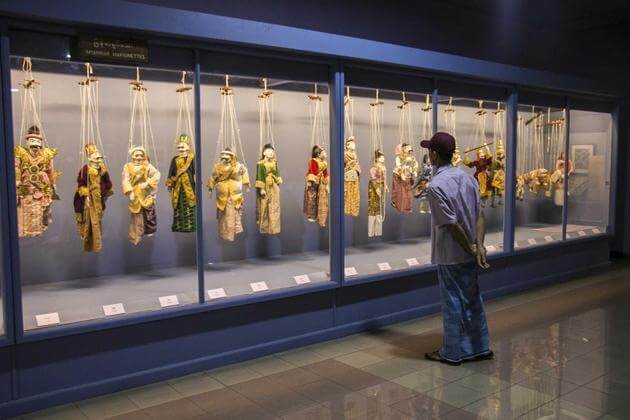 Day 2: Bagan – Yangon – Cruise Terminal
In the morning, start your trip with a hotel pickup followed by a visit to Shwezigon Pagoda where you'll learn about Burmese spirit worship, besides from Burmese Buddhism which you have learned on the previous day. Venture inside to see 37 figures of pre-Buddhist nat (spirit), which were officially institutionalized by Bamar monarchy.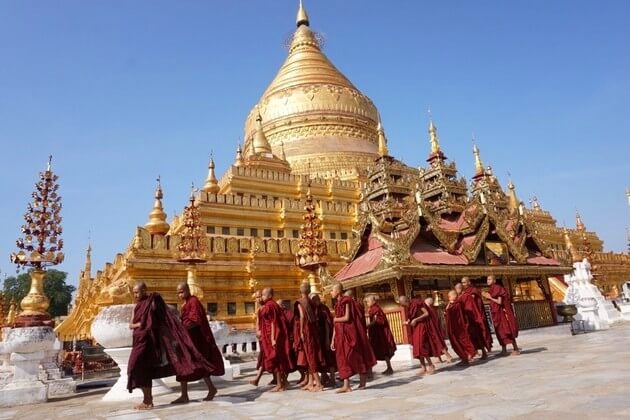 Next, head to GU Byauk Gyi temple, which features spectacular murals of Jakarta scenes. Continue on to Khay Min Ga Temples to enjoy breathtaking panoramic views of numerous surrounding monuments.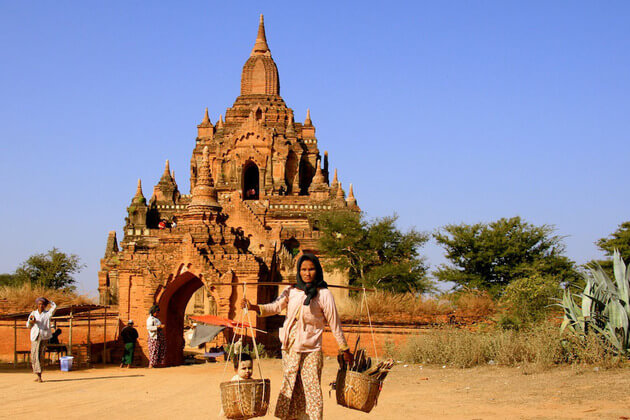 Next up is Ananda Temple. A masterpiece in the incorporation of Myanmar and India architectural styles, the temple houses four standing Buddhas, each facing a distinct direction. Continue on to Mingala Zedi Paya (or Blessing Stupa), which is built in a huge bell-like dome structure.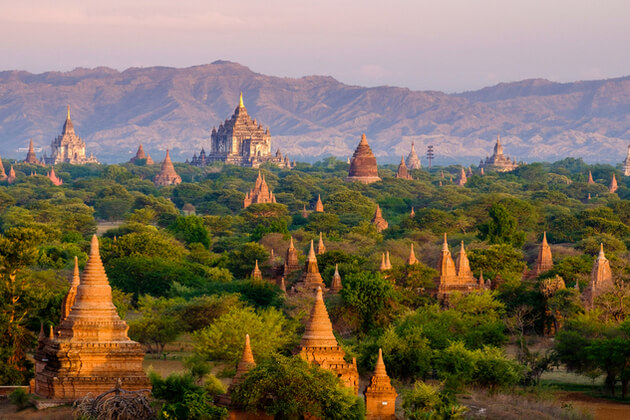 After lunch in a local restaurant, visit Bagan House Artistic Lacquerware factory to observe artisans working on different stages of lacquer making and see a nice collection of good quality lacquerware. Afterward, board your plane back to Yangon. Trip ends.