South Korea which features a temperate climate is characterized by four different seasons: spring, summer, autumn and winter. The winter is usually long, cold and dry while the summer is very hot, and humid. Spring and autumn represent fine weather but exist in a short period as well.
Thanks to a moderate climate with four seasons, each season brings a great time when going on Korea shore excursions as long as cruise passengers wear suitable clothing. The summer which lasts from June to August is hot, humid and rainy, topping out at average highs of 31°C in July. The monsoon sets in during these months so many activities are subject to the fluctuations of heavy rain. The rain would take place mainly in July and August that may result in high winds and floods. Although Korea is less vulnerable to typhoons than neighboring countries, there will be one to three typhoons occurring during this period. The typhoons usually pass over Korea in late summer, especially in August and cause torrential rains.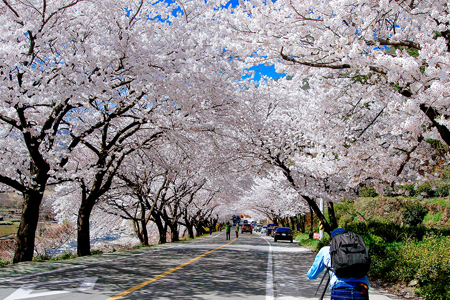 The winter includes the coldest months lasting from December to March. It features a dry and very cold weather with regular snowfall and average lows up to -10°C in January. Mountainous areas as well as the northern areas of the country experience some snowfall but the southern parts and coastal regions experience only little or no winter snowfall. Due to the cold and dry weather, the winter is a good time to visit Korea if you are fascinated by winter sports as there are numerous ski resorts there.
Spring and autumn which are mild and mainly dry are generally regarded as the best time to make shore excursions. The ideal time to visit Korea is the autumn months (September, October and November). During this time, the country experiences warm and sunny weather, cobalt blue skies and spectacular foliage. Spring (April and May) is also beautiful with all the cherry blossoms in bloom. However, it would be very busy; hence it is recommended to book in advance to ensure available accommodation.