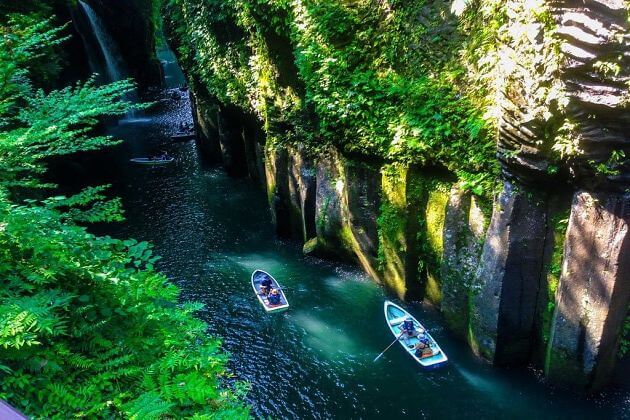 The local guide will be waiting with welcome-board and a pleasant drive straight to the Kunimigaoka Observatory for the breath-taking natural sceneries. It is famous as the place where we'll marvel at the amazing sea of clouds, especially on a little humid day in the autumn. Don't worry if you can't come at the right time, you can still enjoy the beautiful panoramic view from the hill.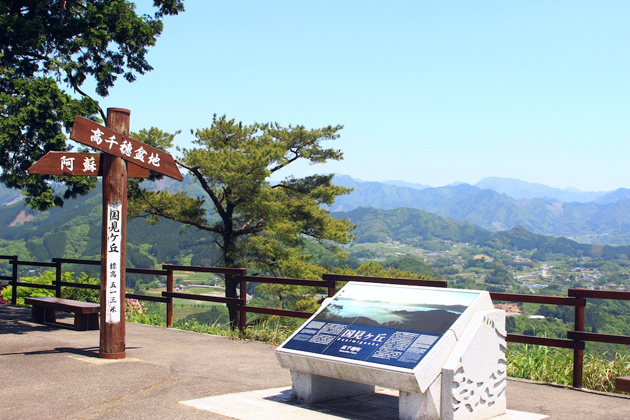 Afterward, take a scenic route for a visit to the incredibly peaceful Takachiho Shrine which is in the middle of a grove of ancient trees. Unpainted wooden shrine buildings fit perfectly in the unspoiled natural setting and the atmosphere really gives you the oasis of calm, peaceful reverence. Also, a nightly performance by masked dancers with traditional instruments is one thing that you don't want to miss.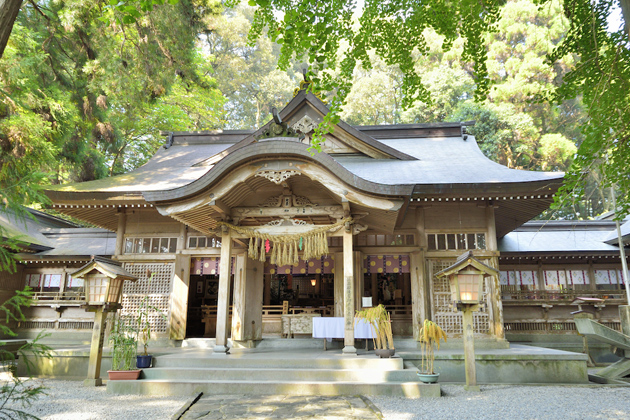 More spectacular views as we're heading to Takachiho Gorge which was formed from lava from Mount Aso, creating impressive high cliffs of volcanic basalt columns. Its magnificent sceneries can be seen in two different ways: Rent a boat rowing down the river for a close-up view of the rocks and the waterfall or trail the paved path that runs along the edge of the gorge. Whichever you choose, the beauty of the gorge will definitely amaze you. Trip ends at a good time and ready to return to the port.