Day 1: Pattaya Floating Market & Nong Nooch Garden 
Upon arrive at Laem Chabang port, meet your guide and driver and depart to Pattaya. After 1-hour drive, set your foot in Sanctuary of Truth – the iconic structure of Pattaya. Made of the valuable teak wood, the hall is designed in a unique architecture combined of half temple and half palace looked from the outside. Step inside, there are various monuments dedicated to Thai craftsmanship with delicate carvings and statues of elephants, people, creatures, and scenes from mythology.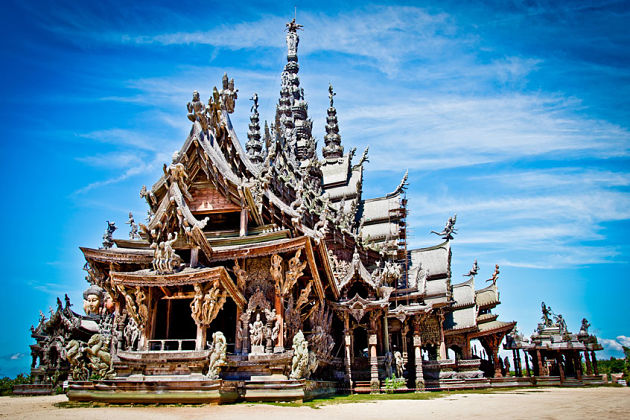 After enjoying a savory lunch at a local restaurant, visit the Pattaya floating market where you can find numerous local small boats serving as moving eateries, fresh fruit stalls, souvenir shops, and even galleries exhibiting art paintings and local goods. All the trading activities happen on board and stilt wooden houses built along the market.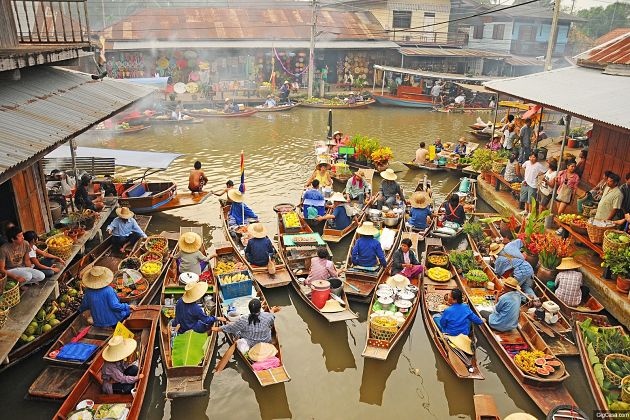 Then, head to Nong Nooch tropical gardens. This spectacular landscaped park is a kingdom of specific gardens including cactus, succulent plants, orchid nurseries, tropical palms, bonsai, and so on. After strolling along the garden, enjoy daily Thai cultural show and elephant show within the theater.
The first day on this trip completes with a transfer back to Laem Chabang Pier.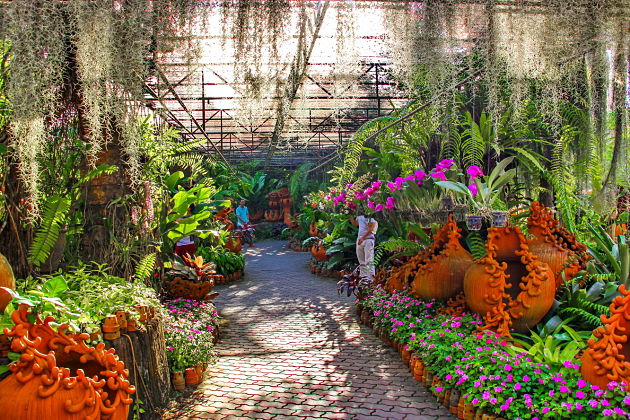 Day 2: Pattaya City Tour 
After breakfast on board, picked up by guide and driver at port to visit Royal Garden Plaza mall. This mall is the originator of entertainment place in Pattaya that is full of retail stores from local drug level to international high-end ones. Enjoy your free shopping time at the mall, collect some idyllic souvenirs for your friends and family.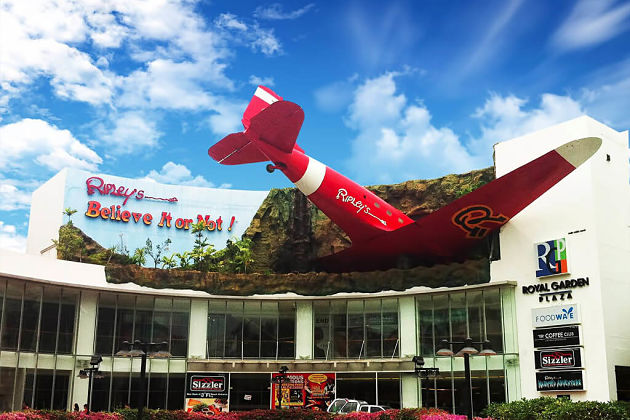 Continue on to Terminal 21 Pattaya for lunch at a local restaurant. This 6-story Mega complex provides the best conditions for soaking in a shopping heaven. Forget about the heavy sunshine with extreme heat, just enjoy your free time be cool from the air-conditioner. Before sunset, your driver transfers you back to the port for the next departure.