Discover one of the unique attractions by this Sihanoukville shore excursion – Ream National Park. Considered the 'Crown Jewel' of Cambodia's natural sites, this 21,000 ha park consists of immerse land and marine, features rich local habitat and 155 different species of birds.
Picked up by guide and driver at port, you will find a wide variety of ecosystems within the Ream National Park. This includes rivers, estuaries, beaches, coral reefs, forests, rainforests, mangroves, and open water. This array of ecosystems makes it a prime location to find a large number of different species of plants and animals. Tourism has only developed here in the past 2 decades and just a small amount of the islands have built hosting accommodations.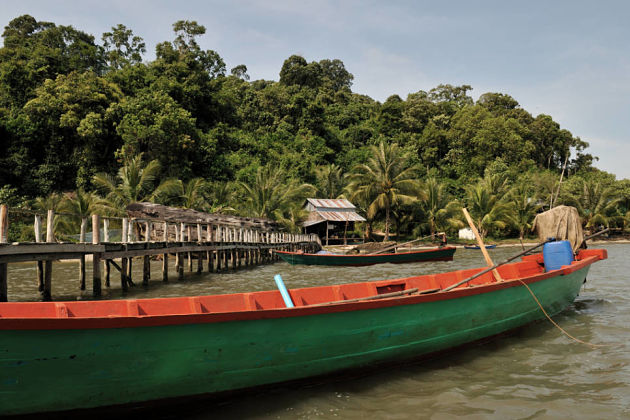 Try and cover as many of the ecosystems and experiences of the park as we can: Rainforest, estuaries, beaches, and mangrove. Walk through the park, sail on a local wooden boat through the waters, stop on a beach for a while, and visit a village – which is a combination of floating and mainland village. Move to Prek Toek Ranger station, board a traditional wooden boat, glide along the river, through the rainforest, along mangroves, go on a hike in the rainforest, and view the villages along our boat ride.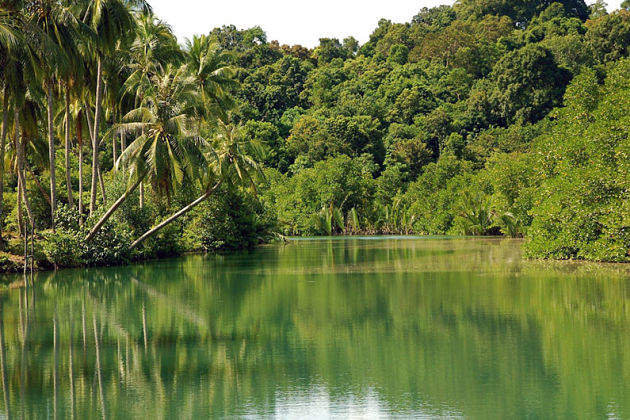 Stop for a visit at Prek Trabek Village – a combination of a floating village and land village. Get a close encounter with the villagers, visit their homes, view their living and learn about their main source of living – fishing. In the late afternoon, we will travel to town to visit the local Pagoda and the must-visit Psa Leu market. From here we make our way back to the cruise ship. Trip End.