Thailand is a dreamland of travel-addicts with a collection of exciting attractions and unique experiences from classic ones such as sightseeing, shopping, enjoying the cuisine to adventures like hitting the zip line, cruising, sea walking, snorkeling, and so on. Under the expert's eyes, Asia Shore Excursions has chosen top 5 attractions that you can spend an unforgettable Thailand day trip.
Koh Phi Phi
Krabi Province
The pearl in the middle of the ocean, Phi Phi Islands located in Krabi Province, are one of the most ideal destinations to spend a vacation at a wonderful resort. The spotlight of Phi Phi Islands is Monkey Beach where you will be welcomed by hundreds of monkeys. Rent a small wooden boat to enjoy a ride above the crystal clear water or go kayaking for a new interesting experience. If you are hungry, check out small stalls some snacks, fruit shakes, juices, and beers. If you're lucky and the tide is out, it's a beautiful walk back toward the main part of the island.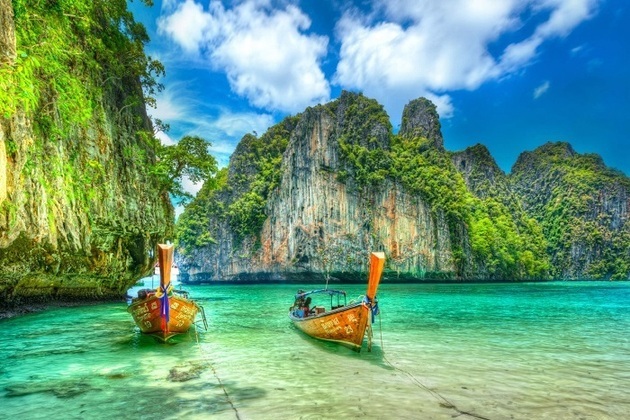 The Grand Palace
Thailand is a holly land with golden temples scattering along the country. The capital of Thailand – Bangkok is charmed with many attractions including the spotlight Grand Palace. Sunbathing on a beach, being friend with elephants, and sampling Massaman curry and tom ka gai until you cannot eat anymore both require at least full Bangkok day trip to enjoy. But a visit to the Grand Palace only takes you a few hours.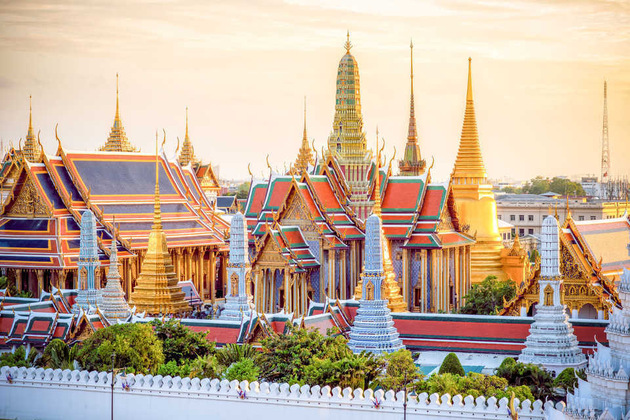 This must-seeing attraction formerly served as the residence of the Royal Family. Thanks to its important meaning, the structure and architecture shine with gilded details and artifacts inside. When entering the ground, you can be lost in a maze of halls, temples, and old-aged relics. After a short stroll along the palace, head to the Temple of Emerald Buddha nearby which is said to hide a piece of Buddha's hair. And as Bangkok is the main hub for international travel, it's a great starting point for excursions throughout the country.
Historic City of Ayutthaya
Ayutthaya from Bangkok Shore Excursions
Get a glimpse of ancient Thailand in the historic city Ayutthaya, you can soak in the old-fashioned atmosphere here where locates various old ruins of the former capital. This place was also home to the old palaces and important temples after the Sukhothai period. The orange color combining with air dipped by dust brings a majestically ancient feeling. Due to the near location to Bangkok, you can take a short bus or train ride to visit Ayutthaya for relax and leisure time escaping from the bustle and hustle beat.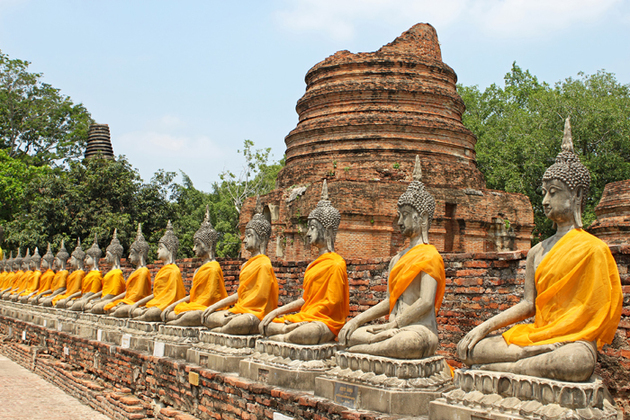 Floating Markets
Bangkok Shore Excursions
Different from other types of market operated on land, floating markets in Bangkok are held on various small boats run by locals along the river. Take a visit to one of the floating markets is a fun way to do some shopping and eating while supporting local vendors and observing local commerce in action. Some do seem to cater more to the tourist crowds than to be part of the fabric of local Thais' daily lives, but there are others that make for a nice authentic travel experience. You'll need to get up early to visit a floating market, as vendors are out in their long wooden boats first thing in the morning with their goods, fresh fruits, vegetables, spices, and tasty dishes.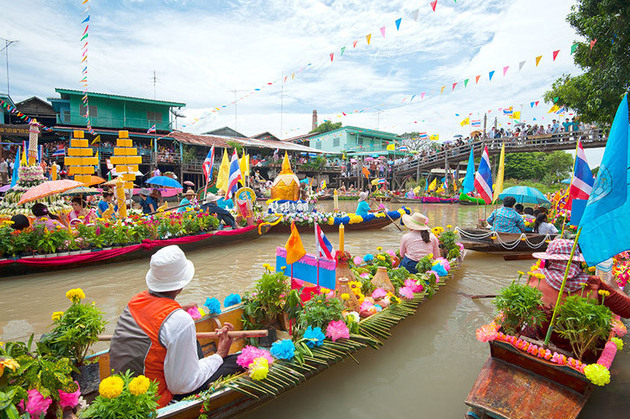 Big Buddha
Dominated the top of Nakerd Hills, the 45-meter Big Buddha Statue is one of the most emblematic and revered landmarks in Phuket Island. With lofty height and location, the white marble statue can be seen from anywhere in the southern Phuket.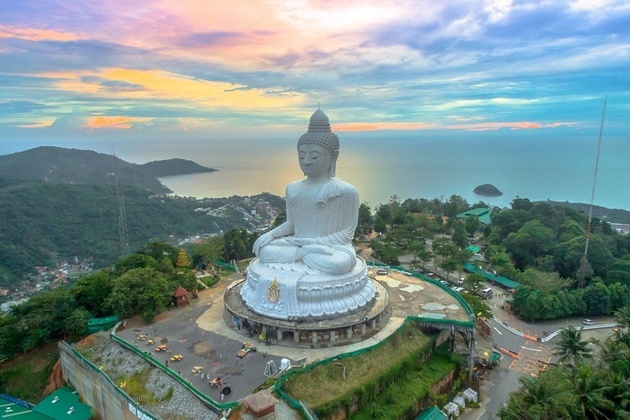 Upon reaching the foot of Big Buddha, travelers will hear the tinkling of small bells and soft background dharma music. The yellow Buddhist flags are everywhere. The relaxing and peaceful atmosphere oozes, allow yourself to walk around, absorb it. At the base of Big Buddha, tourists will find the Phra Puttamingmongkol Akenakkiri Buddha in full – a populous statue among Thais. Its splendid Burmese white jade marble layer make it a natural image of hope.
Ang Thong National Marine Park
Koh Phi Phi Islands
Thailand shore excursions are more than just waterfalls, temples, and gardens. The Ang Thong National Park is an archipelago of 42 islets covering around 102 square kilometers at the shore of Thailand Gulf. Koh Samui covers 18 square kilometers of the park's total area. With hundreds of animal species, coming to the Ang Thong National Marine Park can bring many wild experiences. Some of the endangered mammal species on the islands are the long-tailed macaque, dusky leaf monkey, smooth-coated otter, fishing cat, leopard cat, and wild boar. If you are not an animal-lover, snorkeling is also a good idea.