Cruise the Mekong Delta
Ho Chi Minh City shore excursions
Mekong Delta was named after the famous Mekong River which accretes the rich peninsula Indochina. The Mekong River slows down in the downstream and creates a delta with a variety of important resources. Locals here know how to use these priceless resources to improve their living condition. There are numerous experiences to try and various attractions to admire such as floating markets named Cai Be and Cai Rang. The region is dotted with lush green paddy fields, fruit orchards, farming families, stilted houses, and so on. The authentic atmosphere here is wonderful that you cannot believe that Mekong Delta includes the bustle and hustle of Ho Chi Minh City. Hop on a small boat through the mangroves forest driven by locals to get a glimpse of how local people moving every day.
Kayak over thousands of limestone mountains and islands
As a member of Seven World Natural Wonders, Halong Bay is dotted with over two thousands limestone mountains and small islands rising from the turquoise water. This priceless pearl provides a plenty of outdoor activities such as hopping on a luxury cruise through the bay, fly on Hai Au Aviator to catch the panoramic view over the bay, especially kayak right on the water surface to get a closer experience the beautiful scenery of the bay.
Crawl through Cu Chi Tunnels
Just a short drive from the center of Ho Chi Minh City, Cu Chi Tunnels is the most important factor contributing to the victory of Viet Cong against strong enemies in the old time. This place consists of a complicated net with density tunnels which hides various kinds of traps waiting for robbing enemy's lives. Even though the war has ended for a long time, they cannot explore all of the tunnels. Nowadays, there are several kilometers of tunnels are opened to the public that visitors can crawl through to get a glimpse of Viet Cong soldier's life during the wartime.
Explore Tra Que Vegetable Village
A quiet place with unique rural experiences is definitely cannot miss in trips to Vietnam. One of the best ideas is Tra Que – a village with typical Vietnamese rural breath. Get hands-on experience in farming and planting. The green space will surely lure you away!
Besides, make friends with locals to get a free meal in their home with traditional cuisine made with fresh vegetable grew by themselves in their home garden. A bicycle ride is a good idea to go around the village.
Join a cooking class
Hoi An shore excursions/Ho Chi Minh City shore excursions
Vietnam cuisine is well-known for the pure flavor of agricultural ingredients combined with traditional spices. Witness and try to make a Vietnamese meal yourself is really worth your time. Famous cooking classes are usually located in Hoi An and Ho Chi Minh City. Prepare for a cooking class, you will follow a local chef going to market to learn how to choose fresh fish, meat, delicious vegetable and which spices coming with corresponding dishes. Then, enjoy interesting time cooking a traditional meal which is common in Vietnamese meal. A true experience is waiting for you.
Shop at a Night Market
Without any hyperbole effect, shopping is an essential activity in every shore excursion and day trip, especially in a special country like Vietnam. This cultural land is revealed clearly in the night markets where well preserve the trading culture of Vietnamese people by selling thousands of local products from tiny things such as accessories to big ones including wooden chair and table. You can find everything there. Many cities hold night market on the weekend, but in Hoi An and Hanoi are the best. Get lost in the crowd to soak in the paradise for shopaholic and pick up some idyllic items as souvenirs when returning back to home.
Visit My Son Sanctuary
A secret place with a completely different culture right in the seaside city of Da Nang, My Son Sanctuary Recognized is listed as a World Heritage Site. This cultural and religious site served as the main places of worships and also the capital which revealed the strength of the splendor Champa Kingdom. The architecture and sculpture here bring the featured culture created by Cham people the old time. Red-brick towers are highlighted by the performance of real Champa artists showing traditional dance.
Explore the Imperial City
The ancient capital of Vietnam, Hue has more than just relics to discover. A must-visiting attraction in Hue is the Imperial City where served as the residence for the Royal Family dated back to Nguyen Dynasty – the last feudal dynasty in Vietnam. This place is enriched with important historical and cultural meanings revealed in various well-maintained relics inside its ground. Moreover, just a few-minute drive from Imperial City, take a visit to some others attractions such as Thien Mu Pagoda, Tu Duc Tombs, and Perfume River.
Learn about ethnic minorities in Vietnam
Hanoi shore excursions
Vietnam is well-known for being home to 54 ethnics which each one has the unique tradition, custom, and lifestyle. Right in the capital of Vietnam, you have a chance to explore the culture of all ethnic minorities living along the country in Vietnam Museum of Ethnology. Built in 1997, many artifacts, traditions, costumes, and daily items are well exhibited inside the museum. Discover the mysterious Vietnam little by little when stroll along the large ground of the museum and admire the masterpiece created by the famous architecture Ha Duc Linh who spent years to learn about the traditional culture of every single ethnic in Vietnam.
Understand Vietnam's bloody past
Ho Chi Minh shore excursions
Vietnam War is always a controversial topic. People know that it is the bloodiest and darkest time of this country, but how it happened is not a kind of question that everyone can answer. Due to the tradition of worship ancestors, Vietnamese people understand the sacrifice of the elder generations to gain the freedom to the country.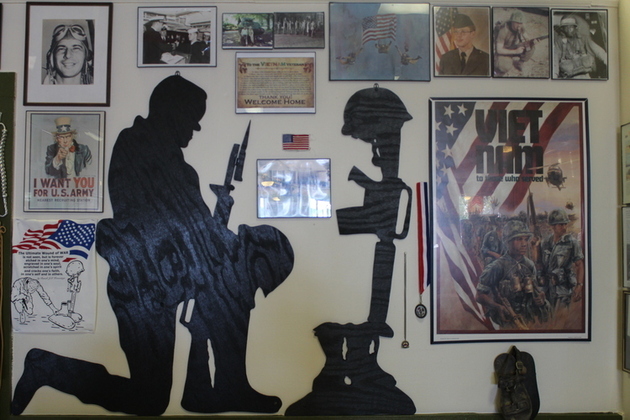 In the War Remnants Museum located in Ho Chi Minh City, many artifacts, weapons, items, photos, etc. are still well remained to remind about the war. The atmosphere in the museum may obsess someone who have week hearts by bringing you back to the wartime with eerie bomb remnants, horrific guillotine, soldier's accounts, and haunted photographs about the victims caused by bombs, guns, rapes, fires, and especially the Agent Orange which leads to the extremely terrible consequence to the younger generations in Vietnam.