Experience the stunning nightlife of Busan, admire the panoramic views of Mount Hwangryeong and Gwangan Bridge, enjoy the bustling life in Gwangalli Beach and the modern breath of Busan Cinema Center and Marine City. Joining this Busan shore excursion to taste the Busan favors.
This evening, enjoy the Busan shore trip starting with pick up in the port then transferred to the first place – Mount Hwangryeong. The not-very-high mountain stands at the heart of Busan, which becomes a perfect spot for admiring panoramic night views of that bustling city. Right in your eyes, the river valleys have separated the terrain, lead to the existence of a numerous of scattered small hills and ridges.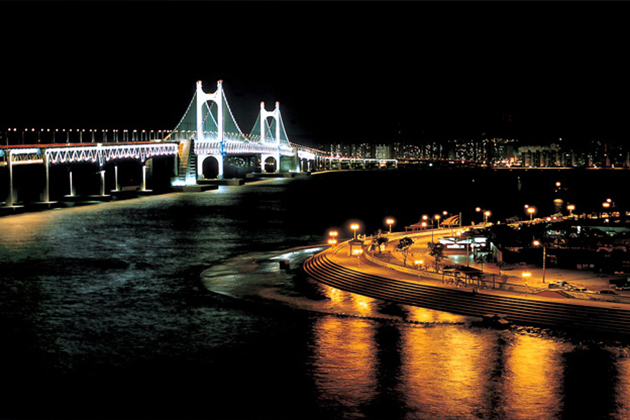 Gaze out far away, you can get the first-hand look at Dongbaek Island where the Nurimaru APEC House located, and be mesmerized by the sparkling beauty of the lighted-up city with the most shining spot is the downtown Seo-Myeon, stands the splendor Gwangan Bridge.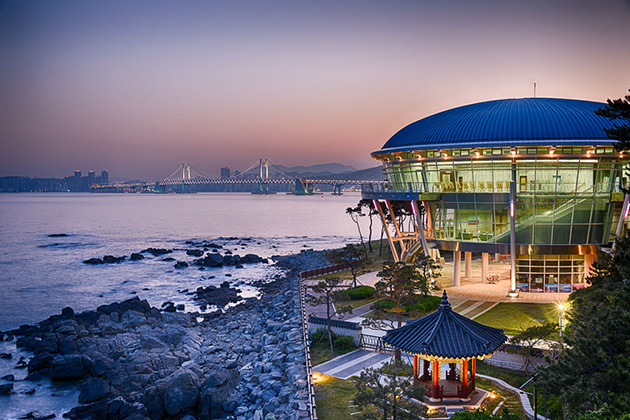 Next, take a scenic move, your driver will drop you at the Gwangalli Beach, where you can get the glimpse of local beach life. Instead of the fishy smell and hardworking like a normal city by the sea, the nightlife of Gwangalli can give you many surprises. Streets are lined up by bars, restaurants, and cafes, you can fell in love with 'the life of L.A' here. If it is not enough to admire the Gwangan Bridge with a long distance, get closer and learn the reason why they called it the second longest suspension bridge of this country.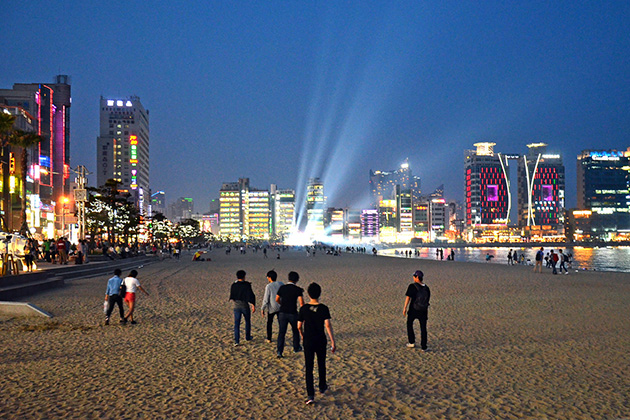 It is a regret if you come to Busan without a visit to the Busan Cinema Center, home of the famous Big Roof which achieved Guinness World Records as the longest cantilever roof in the world. The Center is the combination of culture, entertainment, architecture and technology which included the Urban Valley, Red-Carpet Zone, Walk of Fame, and the Busan International Film Festival Canal Park. You can admire the mighty structure of modern architecture, and if you are lucky, you can enjoy the movie in the 4000-seat outdoor cinema.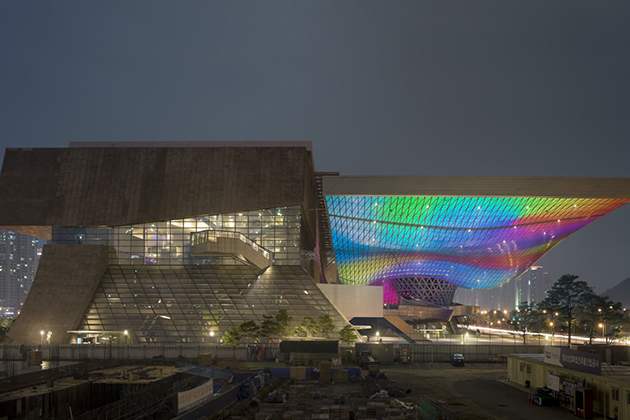 Finally, head to Marine City, the high-rise developments and wealthy area of Busan, famous for its slick skyscrapers and their reflections on the sea combined with the splendor Gwangan Bridge.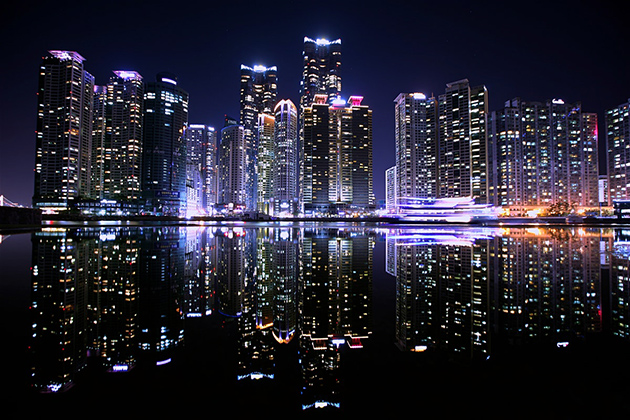 You can't believe that the world biggest shopping complex – the Shinsegae Centum City – is in here, Busan, with a variety of famous fashion brands, hundreds of shops which selling all you need from tiny twinkling accessories to sports facilities. Your Busan trip finishes with a return to port for next departure of Asia Shore Excursions.