Upon picked up by a local guide and professional driver, start your Busan shore excursion with a visit to the Shilla Kingdom Theater where you can watch a short film about the Shilla Kingdom Dynasty – the Golden Kingdom of Korea. This Dynasty had an alliance relationship with the Tang Dynasty of China to conquer the whole Korean peninsula. The symbol of that dynasty is the magnificent gold crowns which are the most precious art objects of ancient South-East Asia.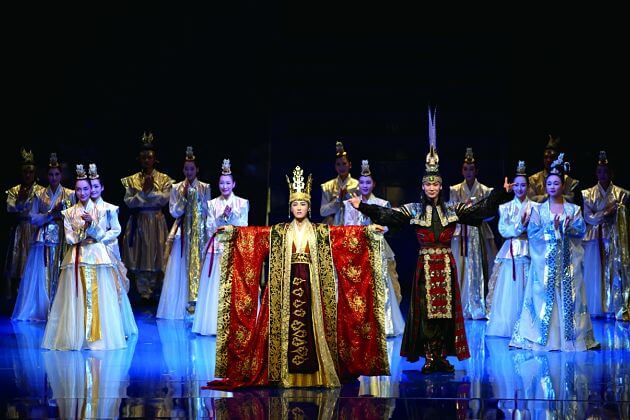 Next, you will experience the peace of the Gyochon Traditional Village surrounded three sides by huge mountain ridges and the other by a zelkova trees forest. In here, you can take a look inside the House of the Gyeongju Choi Clan and taste some special liquor named Gyeongju Gyodong Beopju which is made of grains with naturally sweet and traditional aroma.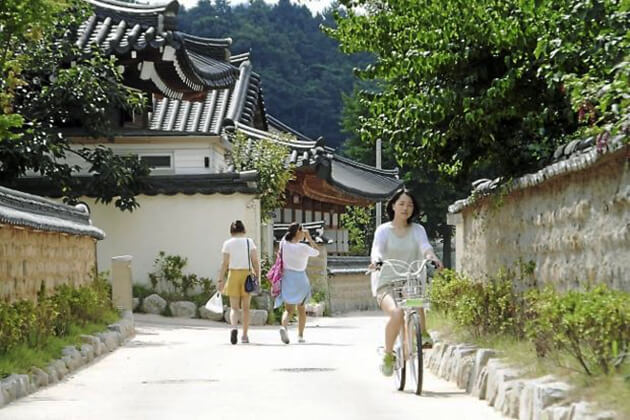 Feeling a bit thrilling when head to Daereungwon Tomb Complex, included 23 large tombs of Shilla Kings and nobles. The tomb is built with rocks collected from the streams nearby, while inside is the showcase of over 11.000 ancient artifacts. Then, take a visit to the oldest astronomical observatory in Asia – the Cheomseongdae Observatory. This stone structure was built for observing the stars to forecast the weather since 1962. Continue your Shilla-exploring trip by visiting Bulguksa Temple, the representative relic of Gyeongju and became the World Cultural Asset in 1995. Even though it was destroyed several times, many important relics are still maintained today such as Dabotap Pagoda, Seokgatap Pagoda, Yeonhwa-gyo and Chilbo-gyo Bridges, etc.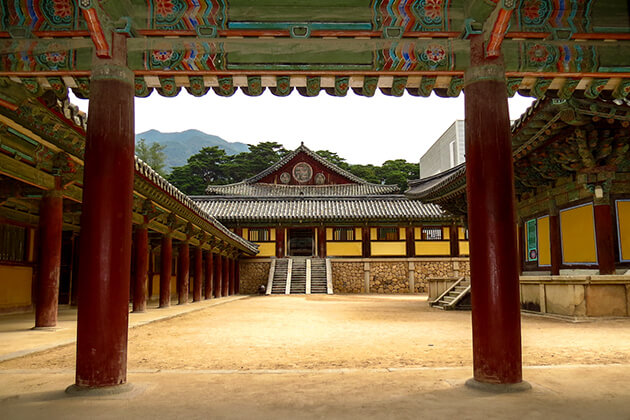 The other UNESCO World Heritage included in your Busan shore trip is Seokguram Grotto, the representative granite stone temple of Korea. Inside the main hall stands a Bonjon Statue with a generous smile who sit on a blooming lotus as a symbol of Buddhism.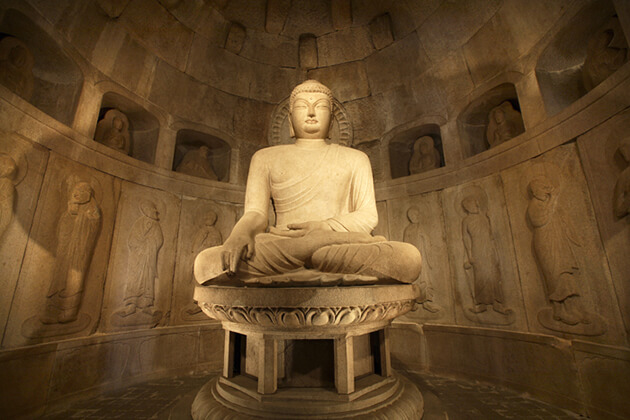 Finally, come to Gyeongju Donggung Palace and Wolji Pond – the palace of the Crown Prince of Shilla Kingdom. The palace is famous for the national banquet hall which celebrates and holds important events. Worth its importance, the structure, and architecture are so unique. Inside the palace, there are colorful flowers, rare animals, and even small mountains to create a gorgeous delicate garden with the Wolji Pond. Drive back to port and prepare for your next shore trips.