Enjoy your private guided Colombo shore excursion to the first spot is Golden Temple of Dambulla. This UNESCO site is the spiritual center of Buddhism in Sri Lanka. Take the first step to the temple, you can marvel at a giant-sized golden stupa sitting at the front gate and also is the towering structure with a museum inside. Climb up the stairs around fifteen minutes to reach the top while playing with cheeky monkeys running mischievously.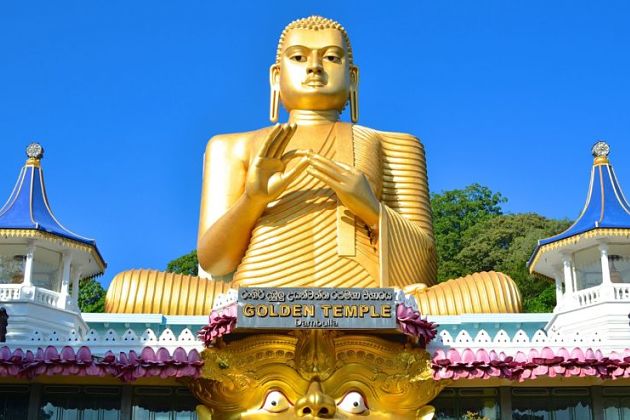 Then, explore the historic caves included in the temple complex which date back to the 1st century BC. Dambulla is a real treasure that these caves are the largest and best-preserved ones in the country. Three main caves you will visit are Cave of the Divine King, Great King, and Great New Monastery. Enjoy your spiritual time witnessing the ancient relics revealing the life of Lord Gautama Buddha and various statues of Buddha and other deities scattered inside the caves.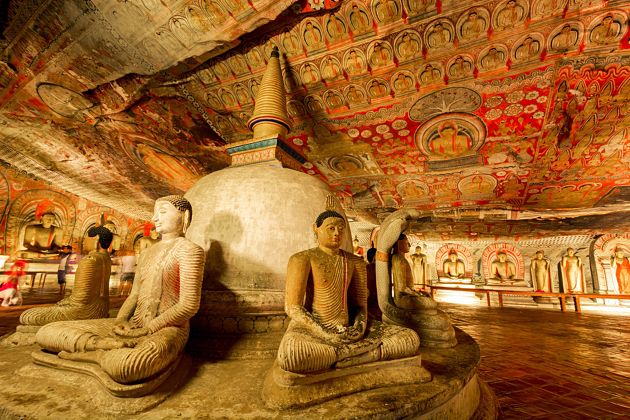 After lunch, leave Dambulla behind and head to Sigiriya Lion Rock Fortress. At the heart of Sri Lanka, Sigiriya rises from the central plains and has existed for thousands of years formerly serving as the ancient Royal Palace of the short-lived kingdom of Kassapa Climb dating back to the 5th century. This site is the most magnificent sight in Sri Lanka with the iconic rocky outcrop and near-vertical walls soar to a flat-topped summit.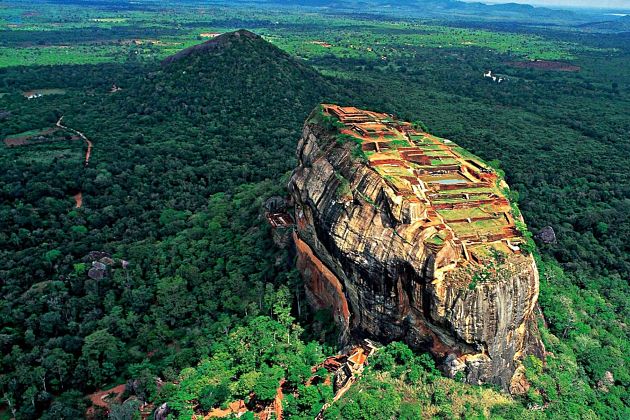 Get a glimpse of an ancient civilization through the ruins and relics scattered inside the complex. On the way walking to the rock, there are many huge monitor lizards and funny monkeys. The entrance framed by lion's paws welcomes you to climb up to reach the top of Sigiriya and catch the wonderful panoramic view over the area. The trip ends when your driver drops you at the port for the next departure.